Supreme Court Selects Cases It Will Hear at September Session in Cleveland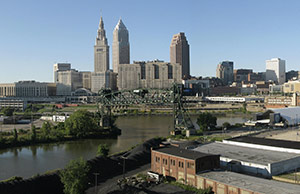 The Supreme Court of Ohio has identified the eight cases it will hear during the court's upcoming off-site session in Cleveland.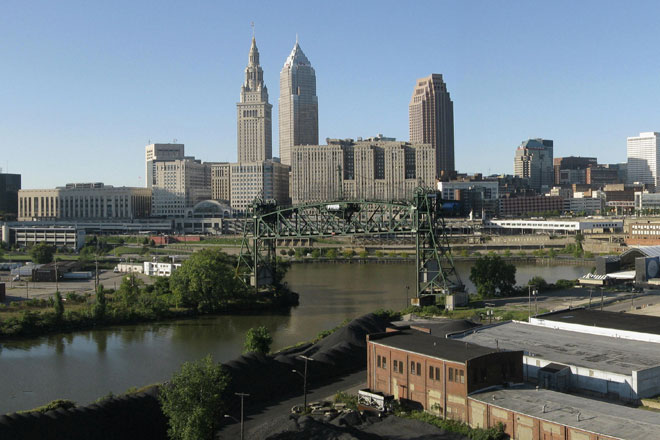 The Supreme Court of Ohio has identified the eight cases it will hear during the court's upcoming off-site session in Cleveland.
The Supreme Court of Ohio has identified the eight cases it will hear during the court's upcoming off-site session in Cleveland.
The selected cases, five of which originated in Cuyahoga or adjoining counties, involve legal questions that include whether a 2010 law requires police and crime labs to preserve pre-2010 DNA samples, which unmarried parent's last name their child should bear, and whether a trial court should have admitted evidence that disclosed to jurors in a criminal case that the defendant had been convicted of a similar offense 12 years earlier.
The justices will hear oral arguments in four cases at the Case Western Reserve University Law School on Tuesday, September 25, and then convene at the Cuyahoga County Courthouse on Wednesday, September 26 to hear the four remaining cases. Both sessions will begin at 9 a.m., and will be attended by local high school students who have been briefed on the case they will attend by their teachers and volunteer attorneys.
Chief Justice Maureen O'Connor said the cases to be heard at the Cleveland session were selected from among those already pending before the court either because of their geographic proximity to Cuyahoga County or the interest students may have in the legal issues they present to the court.
The Supreme Court's Office of Public Information today released oral argument previews summarizing the selected cases. The arguments can be viewed live online on the court's home page and the OhioChannel.org. The arguments are also carried live on local public broadcasting stations. Check for local listings.
First up on September 25 is State v. Roberts, a case in which a prison inmate serving a life term for a 1997 aggravated murder conviction sought but was denied a court order under a state law enacted in 2010 that requires Ohio police, prosecutors and crime labs to preserve biological evidence from rape and murder cases and provide inmates convicted of those crimes with an inventory of such evidence in their possession on request. Roberts, the inmate, asks the justices to overrule lower court decisions holding that the legislature did not expressly make the 2010 law retroactive, and therefore only evidence that came into the possession of authorities after the July 6, 2010 effective date of the new law is subject to its retention and inventory requirements.
The first case to be argued on September 26, Doss v. State, involves a wrongful imprisonment lawsuit filed against the state by a Cleveland man whose conviction for rape was overturned by the Eighth District Court of Appeals based on a finding that the evidence presented at trial was insufficient to prove one element of the offense with which he was charged. After his release from prison, Doss sought and obtained a ruling in common pleas court, later affirmed by the Eighth District, that he qualifies as a "wrongfully imprisoned individual" eligible to sue the state because he was found "actually innocent" of the crime for which he was imprisoned. The state argues that the reversal of a conviction on appeal based on a finding of insufficient evidence is not a finding of actual innocence, but merely a finding that some element of the charged offense was not proved "beyond a reasonable doubt," and Doss is therefore not eligible to sue for wrongful imprisonment.
The other cases to be argued during the Cleveland session include:
A Clinton County case challenging a juvenile court's order that changed the name of a child born to never-married parents from the mother's last name to the father's.
A Cleveland case in which Eighth District ruled that a foreman's directive that a trainee could work near high-power lines without protective rubber gloves was equivalent to "deliberately removing a safety guard" from a piece of equipment.
A case in which a Cleveland man's convictions for sexual abuse of a male juvenile was vacated and a new trial ordered based on the trial court's admission of testimony about the defendant's prior conviction for sexual conduct with a male teenager.
A dispute from Geauga County about whether claims of fraud against an electric company can be brought in a local court, or fall under the exclusive jurisdiction of the state public utilities commission.
A Dayton case in which a court of appeals held that evidence obtained through an improper police detention and search of a person should be excluded at trial even though officers later discovered that there was an outstanding warrant for that person's arrest.
A dispute involving the "per accident" coverage limits in a Portage County man's auto insurance policy for his collisions with two different motorcycles traveling a few feet apart.