Guide Assists Potential Court Interpreters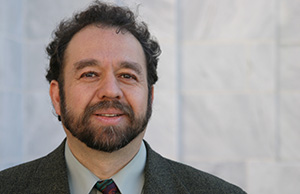 Bruno Romero, manager, Supreme Court of Ohio Interpreter Services Program.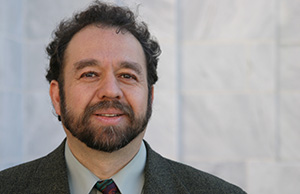 Bruno Romero, manager, Supreme Court of Ohio Interpreter Services Program.
The Ohio Supreme Court today published an eight-step guide for those who wish to complete the process to serve as a certified foreign language interpreter in Ohio courts. Applications are being accepted for 20 different languages.
Ohio began the certification of court interpreters in 2010. The rules provide the mechanism to screen, test and certify interpreters. Bilingual individuals are able to obtain the credential by completing training, taking written and oral exams, and complying with the professional standards provided by the court.
In addition to meeting a set of requirements, here are the eight steps to complete the process:
Submit an application to take the written exam.
Attend a two-day orientation training.
Take the written exam.
Attend a two-day modes of interpretation training.
Submit to a background check.
Take the oral exam.
Sign an oath to comply with the code of ethics.
Agree to be listed on the Supreme Court roster of certified court interpreters.
The guide provides detailed information on completing each step.
The certification ensures that interpreters working in the courts meet the minimum standards of language fluency. Applicants take the written exam developed by the Consortium for Language Access in the Courts, an arm of the National Center for State Courts. Candidates also take an oral exam, to measure their English and foreign language ability. Each Supreme Court credentialed interpreter takes an oath under which the interpreter pledges to know, understand, and act according to the Code of Professional Conduct for Court Interpreters and Translators, as set forth by the rule.
Credentialed interpreters complete at least 24 credit hours of continuing education offered or accredited by the Interpreter Services Program for each two-year reporting period. The program keeps a roster of Supreme Court certified interpreters and makes this information available to the courts. The first group of interpreters was certified in February 2011. As of January 2013, 52 interpreters have been certified statewide.
In July 2011, the court adopted Superintendence Rule 88, requiring courts to hire a certified foreign language or sign language interpreter, when available, to ensure the "meaningful participation" of deaf and limited English proficient individuals in court proceedings. The rule took effect on January 1, 2013.
Rule 88 also requires courts to "use all reasonable efforts" to avoid the appointment of interpreters who may have a conflict of interest.
Taken together, the interpreter rules are intended to help provide the most qualified interpreters available given the number of possible languages that may appear in the state court system. Ohio courts accommodate about 80 languages and handle more than 25,000 cases per year that require a court interpreter.

PDF files may be viewed, printed, and searched using the free
Acrobat
®
Reader
Acrobat Reader is a trademark of Adobe Systems Incorporated.