Augsburger Named First Woman Ohio State Bar Association Executive Director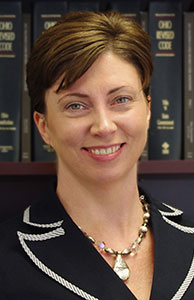 Mary Amos Augsburger.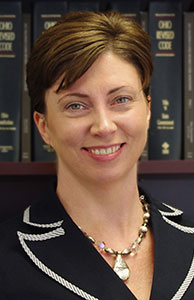 Mary Amos Augsburger.
The Ohio State Bar Association's legislative counsel, Mary Amos Augsburger, will become its executive director on July 1 after her unanimous selection by the Board of Governors, it was announced today.
She becomes the fourth executive director and first woman in the position in the OSBA's 133-year history.
Before joining the OSBA, Augsburger served as chief counsel in the Ohio Senate, chief counsel for the Ohio Division of Financial Institutions within the Department of Commerce, and director of policy and public affairs for the Ohio Auditor.
Augsburger earned her law degree from Capital University and her undergraduate degree from The Ohio State University.
"I am looking forward to working with our leadership, our members, and our talented staff to continue the Association's great work and to prepare the OSBA for both the challenges and the opportunities that lie ahead," said Augsburger.
She succeeds Denny L. Ramey who will retire at the end of June after 33 years.