Panel of National Experts to Discuss Marijuana Law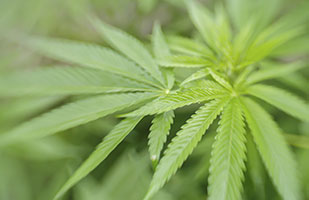 Marijuana is now legal for either medical or recreational use in almost half of the United States, but it is still illegal under federal law. (milostra/iStock/Thinkstock)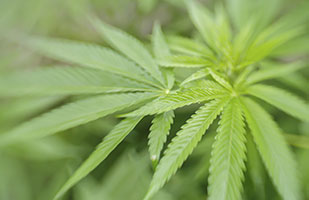 Marijuana is now legal for either medical or recreational use in almost half of the United States, but it is still illegal under federal law. (milostra/iStock/Thinkstock)
Chief Justice Maureen O'Connor announced today that she will moderate the discussion at the next installment of the Ohio Supreme Court's Forum on the Law Lecture Series on the topic "Marijuana Legalization and the Law of Unintended Consequences."
Three leading experts will discuss the developing area of law surrounding the regulation of marijuana. The discussion will focus on the challenges in such places as Colorado where a product and business is now legal under state law but illegal under federal law. Areas of interest include the regulation of public health and food safety, financial institutions, the practice of law, and taxation.
"We look forward to a lively discussion about a timely topic that continues to evolve," Chief Justice O'Connor said. "Ohio's Forum on the Law has become a nationally recognized program, and I am happy to serve as the moderator for the first time."
The panelists for the forum will be:
David Blake, Colorado's deputy attorney general for public policy and government affairs. As a member of the Governor's Task Force on Implementation, he played an instrumental role in the consideration and adoption of the state's new regulations.
Douglas Berman, professor at the Moritz College of Law at The Ohio State University. He leads a seminar titled "Marijuana Law, Policy and Reform," and is recognized as a national expert.
Dan Riffle, the director of federal policies at the Marijuana Policy Project, Washington, D.C. A graduate of Capital University Law School, he is a former assistant prosecutor in Vinton County.
The forum will be held on May 13, 2014 at 5:30 p.m. in the courtroom of the Thomas J. Moyer Ohio Judicial Center, 65 South Front Street, Columbus, OH 43215. It will be streamed live online at OhioChannel.org and sc.ohio.gov, and it will be broadcast on the Ohio Channel at a later date.
The Forum on the Law was established in 2009 by the late Chief Justice Thomas J. Moyer as an ongoing lecture series. Events feature regional or national speakers who address contemporary or historic legal topics. Chief Justice O'Connor continued the program after taking office in 2011 to engage the public, with the aim of enhancing an appreciation for our legal system.
The event is free and open to the public, but reservations are required. R.S.V.P. to forum@sc.ohio.gov or 614.387.9251 by Friday, May 9.