Barriers to Access to Justice Will Be Focus of Supreme Court Task Force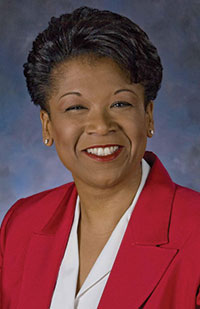 Yvette McGee Brown.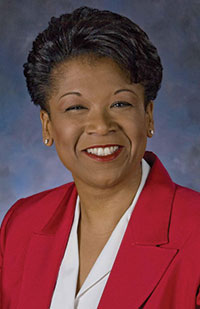 Yvette McGee Brown.
Identifying obstacles to accessing the civil justice system in Ohio will be the charge of a new 10-member Task Force on Access to Justice announced today by Ohio Supreme Court Chief Justice Maureen O'Connor.
"Barriers to access to justice can mean many things," Chief Justice O'Connor said. "It can be barriers for litigants for whom English isn't their primary language, or the hearing impaired, or juveniles who need legal representation to ensure their voice is heard, or poor civil litigants who cannot access legal representation through Legal Aid because of a lack of resources to meet their needs. But, there's also basic, physical access to the courts."
"Open and accessible courts are not a luxury," she continued. "They are an absolute necessity in a free and civilized society. They are guaranteed in the Ohio and U.S. constitutions."
The task force, which will be chaired by former Supreme Court Justice Yvette McGee Brown, will meet for the first time on August 1.
Beginning with her 2011 inaugural address, Chief Justice O'Connor has consistently expressed a need to increase access to justice for all Ohioans.
"Besides an overview of Ohio's needs, the task force will examine access to justice entities in other states and whether the Supreme Court should establish a permanent entity charged with this mission," she said.
Chief Justice O'Connor also expressed her gratitude to Yvette McGee Brown for lending her considerable experience and guidance as chair for this initiative.
With an eye toward reflecting Ohio's diverse population, task force members consist of judges, representatives of Legal Aid organizations, the state public defender, and attorneys in private practice.
The task force will meet throughout 2014 and issue a report with specific findings and recommendations.
Other task force members include:
Ohio Supreme Court Justice Judith L. French
Cuyahoga County Domestic Relations Court Judge Diane M. Palos
Ohio Public Defender Timothy Young
Ohio State Bar Association Assistant Executive Director William K. Weisenberg
Ohio Legal Assistance Foundation Executive Director Angela M. Lloyd
Advocates for Basic Legal Equality Inc. Staff Attorney Karen P. Wu
Richard W. Pogue, Esq., Jones Day
John D. Holschuh Jr., Esq., Santen & Hughes
David W. Alexander, Esq., Squire Patton Boggs