Law Student Wins National SCOTUS Competition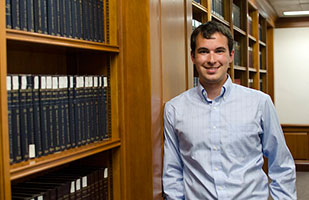 Kyle Gerlach, Capital University Law School Student.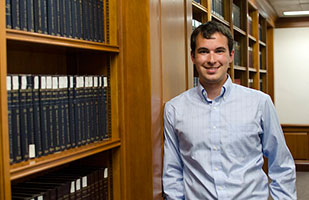 Kyle Gerlach, Capital University Law School Student.
When Capital University Law School student Kyle Gerlach signed up for a contest testing his U.S. Supreme Court knowledge, he had no idea he would end up beating students from some of the top law schools across the country.
In the Third Annual Supreme Court Challenge hosted by the Supreme Court of the United States Blog (SCOTUSblog) and Bloomberg Law, Gerlach had to most accurately predict the outcomes of six U.S. Supreme Court merit cases and six petitions for certiorari for this term as well as how each of the justices would vote on the cases.
Gerlach saw his alias "In Merit We Win" rise through the ranks up to second place just before the final cases of the contest were decided last month.
"I entered the contest for fun and truly never expected this result at the outset," Gerlach said. "When the final two cases of the contest were decided, I was unsure about my chances because I had missed the results in a few aspects. In light of my imperfect picks, I was ecstatic when I received an email informing me that I had won first place."
Gerlach beat 47 other teams to win $3,500. He only lost to the SCOTUSblog expert, and he would have won extra money had he finished ahead of the expert. Teams from St. John's University School of Law and Georgetown University Law Center placed second and third respectively. Jason Griffin, also of Capital University Law School, placed 32nd and "Do Not Join This Team" from University of Cincinnati College of Law placed 17th.
Gerlach said Capital University helped provide him with the tools he needed to win the contest.
"I would say that my picks resulted from Supreme Court and caselaw research, my studies at Capital, and of course, a little bit of luck," Gerlach said. "It feels great coming from a small law school to be able to represent the school well on a nationwide scale and against some of the best schools in the country."
Though he's always had a general interest in the Supreme Court, Gerlach said the completion provided him with a "unique motivation" to watch court cases throughout the year.
Gerlach said he plans to use some of his winnings to help fund a beach vacation later this summer.