Chief Justice to Receive Award for Judicial Excellence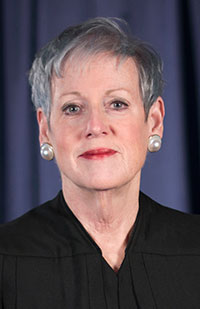 Ohio Supreme Court Chief Justice Maureen O'Connor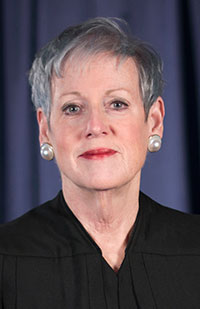 Ohio Supreme Court Chief Justice Maureen O'Connor
Ohio Supreme Court Chief Justice Maureen O'Connor will be honored today as this year's recipient of the Thomas J. Moyer Award for Judicial Excellence.
The Moyer Award recognizes a current or former Ohio state or federal judge who displays outstanding qualities of judicial excellence, including integrity, fairness, open-mindedness, knowledge of the law, professionalism, ethics, creativity, sound judgment, courage, and decisiveness. The Ohio State Bar Association (OSBA) will present the award to Chief Justice O'Connor at the annual meeting of the Ohio Judicial Conference in Columbus.
In nearly four decades of public service, Chief Justice O'Connor has served in many roles, including practicing attorney, prosecutor, magistrate, common pleas court judge, and Ohio lieutenant governor. She joined the Ohio Supreme Court as a justice in 2003, giving the Court its first-ever female majority. In 2010, she was elected chief justice, carrying all 88 Ohio counties and becoming the first woman to lead the Court as chief justice.
"Since becoming Ohio's top judicial officer, Chief Justice O'Connor has been a champion for the people of Ohio, and particularly, for the most vulnerable among us," OSBA President Robin Weaver stated in the association's press release. "All Ohioans can be proud of her leadership on the state, national, and international stage, where she has used her considerable and growing influence to champion judicial reform, judicial independence, and judicial accountability."
In addition to presiding over hundreds of cases, Chief Justice O'Connor has actively engaged in improving the administration of justice. Among other things, she established task forces to promote the creation of commercial dockets, increase access to justice, adopt the Uniform Bar Examination in Ohio, and examine the state's administration of the death penalty.
Chief Justice O'Connor also has led an unprecedented, multi-state effort to combat the opioid epidemic. For the past year, she has served as president of the Conference of Chief Justices (CCJ), a national organization.
In 2016, Chief Justice O'Connor was named co-chair of the National Task Force on Fines, Fees and Bail Practices, created by the CCJ and the Conference of State Court Administrators, to address the ongoing impact that court fines, fees, and bail practices have on economically disadvantaged communities across the United States. Under Chief Justice O'Connor's leadership, the Supreme Court created and disseminated bench cards to better educate judges and court personnel about appropriate financial sanctions and obligations that can be levied in court.
Elected as chief justice for a second time in 2016, Chief Justice O'Connor is in her last term on the Court, due to Ohio's constitutional age limit for judges.
The Moyer Award, established by the OSBA in 2010, was created to honor the late Chief Justice Thomas J. Moyer, who served on the Ohio Supreme Court from 1987 to 2010.