Chief Justice O'Connor Issues Coronavirus Guidance for Local Courts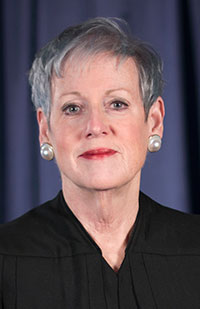 Ohio Supreme Court Chief Justice Maureen O'Connor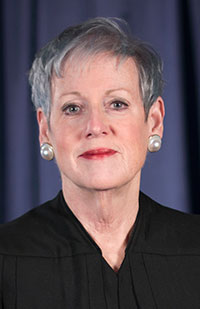 Ohio Supreme Court Chief Justice Maureen O'Connor
Chief Justice Maureen O'Connor has issued guidelines to help local Ohio courts weather the coronavirus crisis and keep courts open across the state.
The leader of the state's judicial branch stated in a letter to all Ohio judges that they and their courts must respond to the pandemic "in a manner that allows courts to meet both our purpose and essential functions."
"Closing courthouses and disrupting services is not a plan," the Chief Justice declared, noting that the Supreme Court will remain open on its regular schedule to hear appeals.
"Going forward, first and foremost, is the need for collaboration and consideration,'' she stated. "Each court is expected to engage all stakeholders when devising its response."
The letter was emailed to all judges along with several documents, including, "Critical Event Preparation and Response for Local Courts" – six pages of specifics on employee issues and emergency planning help for the public.
One of the documents is an excerpt from "Judicial Guide to Public Health," a 154-page emergency preparedness book that the Supreme Court completed late last year and distributed to judges in January, just before the coronavirus hit.

Chief Justice O'Connor's instructions for judges included finding ways to "prioritize cases and use continuances to reduce the need for jury pools, when possible; maximize the use of technology to do the work of the court, especially telephone conferences …"
Encouraging employees who can do so to work at home also was included in the letter.
"Please keep in mind as we tackle this problem and fashion our responses that it will not last forever," she wrote, adding, "we may very well find that some of the solutions are an improvement and should be retained" when the coronavirus crisis is over.