Primary Election Sets up 210 Judicial Races for November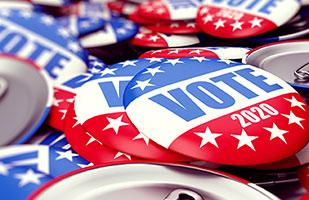 Unofficial election results match candidates for November's judicial races.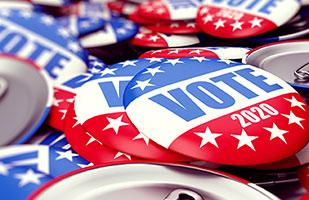 Unofficial election results match candidates for November's judicial races.
Candidates for 210 Ohio judicial races are now set for the general election after this week's historic primary election.
In-person voting was halted in early March and the election, which originally was scheduled for March 17, was extended six weeks due to the coronavirus health emergency.
Nearly 300 judicial candidates were on the ballot during the primary and 265 will move on as candidates in the Nov. 3 general election. All incumbent judges running in the primary won their party's nominations, according to unofficial results.
At the top of the judicial races in November are two seats up for election on the Ohio Supreme Court: Justice Sharon L. Kennedy will face Cuyahoga County Common Pleas Judge John P. O'Donnell and Justice Judith L. French will face Tenth District Court of Appeals Judge Jennifer Brunner.
Voters in November also will select judges for 21 district seats on the Ohio Court of Appeals and 187 seats on county trial courts.
One county court seat in Mahoning County will be added to the November total because county court candidates run strictly as non-partisan and do not appear in partisan primary elections.
At least three judicial seats also will have independent candidates added to the ballot.
Among the 2020 judicial elections are 46 open seats with no incumbent judge running for election. Included in that number is a new seat in the Franklin County Court of Common Pleas Domestic Relations & Juvenile Division. Six open seats are on the Ohio Court of Appeals.
Ohio is the only state in the nation with a "hybrid" judicial-election format, with judicial candidates participating in partisan primaries and then running in a non-partisan general election. No party affiliation will be listed for judicial candidates on official voter ballots in November.
Complete judicial election results for the primary election are available at JudicialVotesCount.org. (Some web browsers may use https://blogs.uakron.edu/judicialvotescount/know-your-candidates to get to the website.)
Judicial candidates not already participating in the Judicial Votes Count project may submit their biographical information at any time before the general election.
Unofficial results also were compiled by Supreme Court staff using information from county boards of elections and the Ohio Secretary of State.

PDF files may be viewed, printed, and searched using the free
Acrobat
®
Reader
Acrobat Reader is a trademark of Adobe Systems Incorporated.