Full Eighth District Reverses 3-Judge Panel, Overrules 2009 Precedent on Ohio Criminal Sentencing Law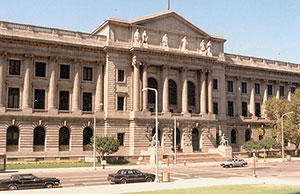 Full Eighth District reverses 3-judge panel, overrules 2009 precedent on Ohio criminal sentencing law.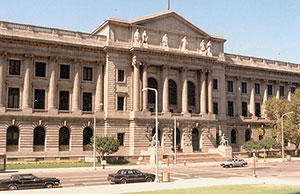 Full Eighth District reverses 3-judge panel, overrules 2009 precedent on Ohio criminal sentencing law.
The full Eighth District Court of Appeals in Cleveland sitting en banc found this month that Ohio law requires probation department supervision of a defendant placed on community control sanctions only when there is a condition that must be overseen or a term during which a defendant's conduct must be supervised.
In State v. Nash, a 9-3 decision authored by Judge Larry A. Jones, the Eighth District on July 19 affirmed the trial court's judgment, overturned a decision of a three-judge panel, and overruled a 2009 Eighth District decision that had been observed as precedent in the district.
Defendant Antwan Nash pleaded guilty to one count of drug possession, a fifth degree felony. The trial court sentenced him to a three-day jail term with credit for three days served and imposed a $100 fine. The state appealed arguing that the sentence imposed by the trial court was contrary to law because the trial court did not sentence Nash to a valid sentence of imprisonment or community control sanctions, failed to place him under supervision, and failed to inform him of the consequences of his failure to pay the fine or costs.
In State v. Eppinger, 8th Dist. No. 92441, 2009-Ohio-5233, the Eighth District had held that in sentencing a felony offender, a trial court has the option of a sentence of imprisonment or a sentence of community control sanctions. If a trial court sentences an offender to community control sanctions, Eppinger found the court can impose a sanction authorized under R.C. 2929.16, 2929.17, or 2929.18. These sections govern residential sanctions, nonresidential sanctions, and financial sanctions, respectively.  The Eighth District held in Eppinger that "[o]ne of the results of sentencing an offender to community control is supervision of the offender."  Because the trial court did not sentence Eppinger to "either prison or a community control [sanction] under the supervision of the probation department," the court held the sentence was contrary to law.
The Nash decision announced this month overrules Eppinger. Judge Jones wrote: "The sentence in this case, like the sentence in Eppinger, included a jail term and a fine. The trial court pronounced sentence against Nash as follows: 'Well, this is a 2009 case, and it didn't happen yesterday. You're sentenced to three days in County Jail, with credit for three days served, and you have to pay a $100 fine.' We now believe the Eppinger decision fundamentally misread R.C. 2929.15(A)(2)(a) and therefore improperly required the trial courts to impose probation department supervision in every case in which the defendant was sentenced to community control sanctions."
Judges Colleen Conway Cooney and Sean C. Gallagher entered separate dissents, each joining in the other's, and both of which were also joined by Judge Mary J. Boyle.
Judge Gallagher's dissent urged upholding Eppinger until the legislature revises the underlying sentencing law at issue (often referred to as Senate Bill 2), which he said is confusing.
"The mere fact that an appellate court would have to interpret whether supervision is required when a community control sanction is imposed is yet another blemish on the legacy of sentencing reform brought on by S.B. 2," Judge Gallagher wrote. "While I understand the analytical gymnastics the majority was forced to hurdle to answer this question, and admire their effort, I respectfully dissent. I would follow our precedent in Eppinger, 8th Dist. No. 92441, 2009-Ohio-5233. Until the legislature addresses the overly confusing language in Ohio's sentencing statutes brought on by S.B. 2, I believe judicial interpretations of the statute only add to the problems."
State v. Nash, 2012-Ohio-3246
Opinion: http://sc.ohio.gov/rod/docs/pdf/8/2012/2012-ohio-3246.pdf
Criminal Appeal From: Cuyahoga County Court of Common Pleas
Date of Judgment Entry on Appeal: July 19, 2012
Please note: Opinion summaries are prepared by the Office of Public Information for the general public and news media. Opinion summaries are not prepared for every opinion, but only for noteworthy cases. Opinion summaries are not to be considered as official headnotes or syllabi of court opinions. The full text of this and other court opinions are available online.

PDF files may be viewed, printed, and searched using the free
Acrobat
®
Reader
Acrobat Reader is a trademark of Adobe Systems Incorporated.