Court of Claims Approves $600,000 UC Settlement Agreement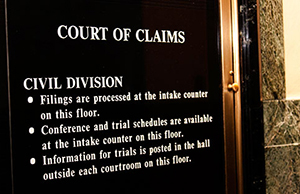 Court of Claims Approves $600,000 US Settlement Agreement.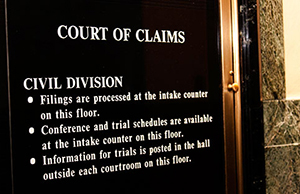 Court of Claims Approves $600,000 US Settlement Agreement.
Komeshia Robinson, et al. v. Univ. of Cincinnati, Case No. C2011-08474
The University of Cincinnati will pay a Hamilton County couple $600,000 to settle a claim over a chemistry demonstration explosion that caused second and third degree burns to their daughter. The Court of Claims of Ohio approved the settlement agreement on July 26.
Komeshia and Calvin Robinson filed a three-count complaint in the Court of Claims on June 10, 2011 alleging that UC was negligent by "failing to properly administer chemical agents during an experiment/demonstration that resulted in an explosion" and by "failing to properly ensure the safety of students at The Calvary School, in particular Atiya Robinson."
UC employees Sadiq Hassib Silbak and Felicia Wallace conducted the experiment at the school's auditorium on January 31, 2011. Ethanol ignited and exploded, burning Atiya. Her sister, Amira, watched her catch fire. She sustained burns to her arm, face and leg.
"Some of her injuries will result in permanent scarring and disfigurement which will create anguish and suffering in the future and which may require future surgery and medical expense," according to the complaint.
The complaint also stated that the parents had suffered a loss of consortium and services of their children.
The Court of Claims is given original jurisdiction to hear and determine all civil actions filed against the State of Ohio and its agencies.
To access information on other cases visit the Court of Claims website.
Please note: Opinion summaries are prepared by the Office of Public Information for the general public and news media. Opinion summaries are not prepared for every opinion, but only for noteworthy cases. Opinion summaries are not to be considered as official headnotes or syllabi of court opinions. The full text of this and other court opinions are available online.

PDF files may be viewed, printed, and searched using the free
Acrobat
®
Reader
Acrobat Reader is a trademark of Adobe Systems Incorporated.