Appeals Court Reverses Trial Court Over Suppression of Evidence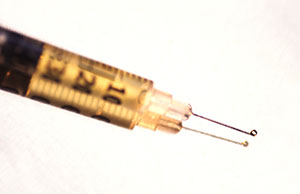 Drug evidence should not have been supressed, according to a ruling by the Second District Court of Appeals.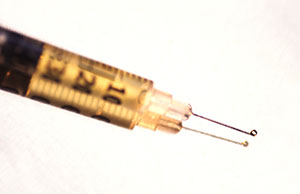 Drug evidence should not have been supressed, according to a ruling by the Second District Court of Appeals.
A trial court erred in suppressing drug evidence found at a Kettering home because an affidavit filed with a search warrant provided enough basis for the judge to grant the search, the Second District Court of Appeals ruled on February 22.
In 2012, Layrue Mitchell pled not guilty in Montgomery County Common Pleas Court to one count of trafficking in heroin, one count of possession of heroin, one count of possession of criminal tools, one count of misdemeanor possession of drugs, and three counts of having weapons while under disability. He filed a motion to suppress, claiming the search warrant was insufficient because it lacked a statement about the confidential informant's reliability.
Judge Jeffrey M. Welbaum authored the unanimous decision that reversed the judgment of the trial court and remanded it for further proceedings. Judge Welbaum discusses the informant's reliability and a 2006 case from the Second District, State v. Davis, which formed the basis of Mitchell's argument.
Judge Welbaum differentiated between a "weak" affidavit in Davis that lacked evidence of direct drug buys between the informant and the defendant and Mitchell's case with two confirmed drug buys between him and the informant.
"The fact that the confidential informant had detailed knowledge of the interior of Mitchell's home, including specific areas where drugs and weapons were to be found (and were found), coupled with the success of the informant's drug buys, which were directly observed and monitored by the police, indicate that the informant was truthful and reliable," Judge Welbaum wrote.
Judge Welbaum, however, urged the police to include more information about informants' reliability in affidavits even though the failure to establish reliability is "'no longer a fatal defect in probable cause analysis,' it is still a consideration," quoting from two cases from the Eleventh District Court of Appeals that borrowed passages from a 1983 U.S. Supreme Court case Illinois v. Gates.
"We conclude that the trial court erred in sustaining the motion to suppress," he continued. "The affidavit provided a substantial basis upon which the issuing judge could find a fair probability that a crime had been committed and that evidence would be found within the place to be searched."
Judges Mary E. Donovan and Michael T. Hall concurred in the opinion.
State v. Mitchell, 2013-Ohio-622
Opinion: http://www.sc.ohio.gov/rod/docs/pdf/2/2013/2013-ohio-622.pdf
Criminal Appeal From: Montgomery County Common Pleas Court
Judgment Appealed From Is: Reversed and Remanded
Date of Judgment Entry on Appeal: February 22, 2013
Please note: Opinion summaries are prepared by the Office of Public Information for the general public and news media. Opinion summaries are not prepared for every opinion, but only for noteworthy cases. Opinion summaries are not to be considered as official headnotes or syllabi of court opinions. The full text of this and other court opinions are available online.

PDF files may be viewed, printed, and searched using the free
Acrobat
®
Reader
Acrobat Reader is a trademark of Adobe Systems Incorporated.