Appeals Court Reverses Part of Murderer's Conviction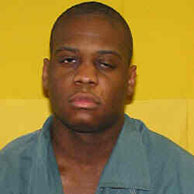 Dominique King of Cleveland is serving 18 years to life in prison for a 2011 murder.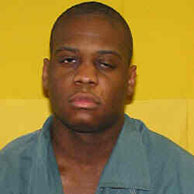 Dominique King of Cleveland is serving 18 years to life in prison for a 2011 murder.
A 21-year-old Cleveland man serving 18 years to life in prison for murder, had part of his conviction overturned this week by the Eighth District Court of Appeals. However, the appeals court upheld most of Dominique King's convictions, and he remains in prison.
A Cuyahoga County Common Pleas Court jury found King guilty of murder, felonious assault, and aggravated rioting for fatally shooting a 16-year-old during a fight in Cleveland Heights on November 26, 2011.
In the 3-0 decision, the appeals court found no merit in any of the six points King attempted to make, including a claim that the trial judge erred when she ordered jurors to continue deliberations after they reported problems reaching a unanimous decision.
The appeals court did find a problem with King's conviction – as one of the aggravated rioting charges that had been dropped by the prosecution was "revived" by the common pleas judge.
In the opinion, Judge Mary Eileen Kilbane cited the Tenth District Court of Appeals' 1967 case Columbus v. Stires when she wrote:"The entry of a nolle prosequi [we shall no longer prosecute] before a defendant has been placed in jeopardy, relegates the parties to the position in which they stood prior to the filing of the affidavit, indictment, or information. Accordingly, the trial court was without authority to revive Count 7 once it had been dismissed."
The appeals court vacated that portion of King's conviction and reversed the judgment, while affirming his other convictions.
Joining in the decision were Judges Eileen A. Gallagher and Tim McCormack.
State v. King, 2013-Ohio-4791
Opinion: http://sc.ohio.gov/rod/docs/pdf/8/2013/2013-ohio-4791.pdf
Appeal From: Cuyahoga County Court of Common Pleas
Judgment Appealed From Is: Affirmed in part, reversed and vacated in part
Date of Judgment Entry on Appeal: October 31, 2013
Please note: Opinion summaries are prepared by the Office of Public Information for the general public and news media. Opinion summaries are not prepared for every opinion, but only for noteworthy cases. Opinion summaries are not to be considered as official headnotes or syllabi of court opinions. The full text of this and other court opinions are available online.

PDF files may be viewed, printed, and searched using the free
Acrobat
®
Reader
Acrobat Reader is a trademark of Adobe Systems Incorporated.