Evidence of Doctor's Sympathetic Statement to Patient Barred by 'Apology Statute' in Any Malpractice Suit Filed After 2004
Prohibition Applies Whether Statement Was Made Before or After Bill Was Enacted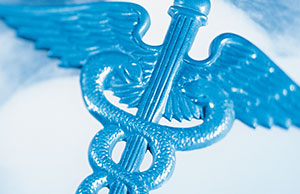 Supreme Court reverses Eleventh District Court of Appeals ruling in medical malpractice suit involving application of Ohio's 'medical apology statute.'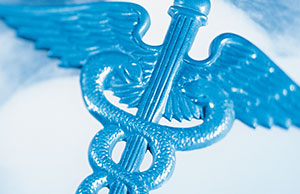 Supreme Court reverses Eleventh District Court of Appeals ruling in medical malpractice suit involving application of Ohio's 'medical apology statute.'
The Supreme Court of Ohio ruled today that a health care provider's sympathetic statements to a patient regarding an unanticipated outcome of medical care may not be admitted as evidence of liability in any medical malpractice  lawsuit initiated after the September 13, 2004 effective date of legislation barring such evidence.
Applying that analysis to a Portage County malpractice action filed in 2007, the court held that R.C. 2317.43, Ohio's "medical apology statute," prevented the admission of sympathetic statements made  by a doctor to a patient who had suffered complications following gall bladder surgery, despite the fact that  the patient's injury occurred and the doctor's statements were made in 2001, three years before the apology statute became law.
The court's 7-0 decision, authored by Justice Judith Ann Lanzinger, reversed a ruling by the Eleventh District Court of Appeals.
The case involved a medical malpractice suit filed by Jeanette Johnson against Dr. Randall Smith, who surgically removed Mrs. Johnson's gall bladder in April 2001. The surgery was scheduled to be done laparoscopically. But when Mrs. Johnson's common bile duct was injured during the procedure (a known surgical risk), Dr. Smith converted to an "open procedure" to repair the duct.  After the surgery, Dr. Smith explained to Mrs. Johnson the manner in which the injury had occurred and the manner in which he had repaired the duct.
One month later, Mrs. Johnson returned to the hospital because of complications resulting from the bile-duct injury. Her treatment required that she be transferred to another hospital.  Before the transfer, she became upset and emotional. In an effort to console her, Dr. Smith took Mrs. Johnson's hand and attempted to calm her by saying, "I take full responsibility for this. Everything will be okay."
In August 2002, Mrs. Johnson and her husband, Harvey Johnson, filed a medical malpractice suit against Dr. Smith and the corporation through which he conducted his practice. They voluntarily dismissed that action in September 2006. In a new complaint filed July 26, 2007,  the Johnsons alleged that Dr. Smith had rendered negligent medical treatment to Mrs. Johnson and that Mr. Johnson had sustained a loss of consortium.
A jury trial was scheduled for June 2010.  Before trial, Dr. Smith submitted a motion to prohibit the introduction of any evidence regarding the statement of apology that he made to Mrs. Johnson before her transfer to the second hospital. Dr. Smith asserted that his statement constituted an expression of sympathy that could not be admitted into evidence under R.C. 2317.43.
The Johnsons submitted two responses to Smith's motion.  First, they argued that the statement was not an apology or expression of sympathy, but rather an admission of the doctor's negligence.  Second, they argued that R.C. 2317.43 did not apply, because it was enacted and took effect three years after the malpractice claim arose and the statement was made. The trial court ruled that any evidence regarding the doctor's statement would be inadmissible at trial, concluding that witness testimony about Smith's words and gestures at the time he made his statement indicated his intent to console and express sympathy for Johnson, and therefore the statement was covered by the apology statute.
The jury returned a general verdict in favor of Dr. Smith on the two claims asserted by the Johnsons following a trial at which no evidence of Smith's statement was presented. 
The Johnsons appealed, and the Eleventh District Court of Appeals reversed the trial court's judgment, holding that the trial court had erred in applying R.C. 2317.43 because the General Assembly had not expressly stated its intent that the statute should apply retroactively. The court of appeals ordered a new trial. One judge dissented, stating that the pivotal issue was the date on which the  suit was initiated not  the date on which a statement was made or the plaintiff's claim arose.
Smith sought and was granted Supreme Court review of the Eleventh District's ruling
In today's unanimous decision, Justice Lanzinger wrote: "The General Assembly, in enacting R.C. 2317.43, prohibited the introduction of any sympathetic statements and gestures made by a healthcare provider in any civil action 'brought' by an alleged victim of an unanticipated outcome of medical care.  The effective date of the statute was September 13, 2004."
"The language of RC. 2317.43(A) is clear and unambiguous. By its express terms, R.C. 2317.43 applies to 'any civil action brought' by persons described in the statute. This means that the statute applies to a civil lawsuit filed after the effective date of the statute. The Johnsons argue that they 'brought' this civil action when they initially filed their original complaint against Dr. Smith in August 2002. That action, however, was voluntarily dismissed in 2006.  When an action has been voluntarily dismissed, Ohio law treats the previously filed action as if it had never been commenced.  ...  The action filed by the Johnsons in 2002 must be treated as if it never existed.  The Johnsons 'brought' or commenced this civil action upon the filing of their complaint on July 26, 2007. When this action was brought by the Johnsons, R.C. 2317.43 had been in effect for almost three years."
"The Johnsons' filing of this case on July 26, 2007, meant that the statute applied. ... Because we have determined that the statute applies, the next step is to determine whether Dr. Smith's statement was properly excluded.  ... (D)ecisions granting or denying a motion in limine are reviewed under an abuse-of-discretion standard of review.  ...  For an abuse of discretion to have occurred, the trial court must have taken action that is unreasonable, arbitrary, or unconscionable." 
"In this case, the trial court heard testimony from witnesses before ruling on the motion in limine.  Based upon its observation, the court concluded that 'the statements and gestures and actions are covered under 2317.43.' The court of appeals, in reviewing the decision, did not analyze under an
abuse-of-discretion standard whether the trial court had acted unreasonably, arbitrarily, or unconscionably in reaching its conclusion. Thus, it was improper to reverse the trial court's decision to exclude Dr. Smith's statement.  The trial court had determined that Dr. Smith was faced with a distressed patient who was upset and made a statement that was designed to comfort his patient.  This is precisely the type of evidence that R.C. 2317.43 was designed to exclude as evidence of liability in a medical-malpractice case."
"Dr. Smith's statement was properly excluded pursuant to R.C. 2317.43. We therefore reverse the judgment of the Eleventh District Court of Appeals and remand the case to the trial court to reinstate the jury's verdict and the trial court's judgment."
Justice Lanzinger's opinion was joined by Chief Justice Maureen O'Connor and Justices Sharon L. Kennedy, Judith L. French and William M. O'Neill. Justices Paul E. Pfeifer and Terrence O'Donnell concurred in judgment only.
Please note: Opinion summaries are prepared by the Office of Public Information for the general public and news media. Opinion summaries are not prepared for every opinion, but only for noteworthy cases. Opinion summaries are not to be considered as official headnotes or syllabi of court opinions. The full text of this and other court opinions are available online.
2012-0014. Estate of Johnson v. Randall Smith, Inc., Slip Opinion No. 2013-Ohio-1507.
Portage App. No. 2010-P-0050, 196 Ohio App.3d 722, 2011-Ohio-6000.  Judgment reversed and cause remanded.
O'Connor, C.J., and Lanzinger, Kennedy, French, and O'Neill, JJ., concur.
Pfeifer and O'Donnell, JJ., concur in judgment only.
Opinion: http://www.supremecourt.ohio.gov/rod/docs/pdf/0/2013/2013-Ohio-1507.pdf

View oral argument video of this case.

PDF files may be viewed, printed, and searched using the free
Acrobat
®
Reader
Acrobat Reader is a trademark of Adobe Systems Incorporated.