Death Sentence Vacated, Returned to Trial Court for Second Time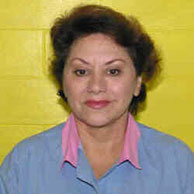 Death-row inmate Donna Roberts.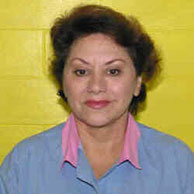 Death-row inmate Donna Roberts.
The Supreme Court of Ohio today vacated the death sentence of a Trumbull County woman for the second time and returned the case to the trial court for a second resentencing. The Supreme Court held that the trial court did not consider potentially mitigating information that death-row inmate Donna Roberts provided at her resentencing hearing, which was held by the trial court following the Supreme Court's first ruling in this case.
The court's majority decision was authored by Chief Justice Maureen O'Connor. Joining her opinion were Justices Paul E. Pfeifer, Judith Ann Lanzinger, and Judith L. French. Justice Terrence O'Donnell wrote a dissenting opinion, which was joined by Justice Sharon L. Kennedy. Justice William M. O'Neill entered a separate opinion, in which he concurred in part with the majority opinion and dissented in part, writing that he would prohibit the trial court from sentencing Roberts to death.
Chief Justice O'Connor wrote that the trial court must consider the entire record, including Roberts's allocution made during the resentencing hearing in the remanded case, when determining whether the aggravating circumstances outweigh the mitigating factors beyond a reasonable doubt. The trial court must also issue a sentencing opinion reflecting its compliance with these instructions, Chief Justice O'Connor wrote.

This case arose from the murder of Robert Fingerhut of Trumbull County. Roberts lived with Fingerhut, who was her former husband. Fingerhut owned two life insurance policies, with a total benefit of $550,000 and naming Roberts as the sole beneficiary.
At some point while living with Fingerhut, Roberts had an affair with Nathaniel Jackson. In 2001, Jackson was sent to prison. During his imprisonment, Roberts and Jackson talked by phone and exchanged letters. Those conversations and their correspondence, monitored by prison authorities, revealed that they planned to murder Fingerhut.
In December 2001, Jackson was released from prison. Roberts picked him up from prison, and spent that night and most of the next few days with him. Two days after Jackson's release, Fingerhut was shot to death at home. Jackson was convicted of murdering Fingerhut and was sentenced to death.
Roberts was found guilty of aggravated murder with death specifications, and aggravated burglary and aggravated robbery with firearm specifications. At her mitigation hearing, Roberts made an unsworn statement to the jury, but she wouldn't let her attorneys present any mitigating evidence. The jury recommended a death sentence, and the trial court issued that sentence.
The Supreme Court heard Roberts's mandatory death penalty appeal. In its first decision in this case in 2006, the Supreme Court upheld her aggravated murder conviction and the death specification. But the court determined that the trial judge had engaged in improper ex parte communications with the prosecutor by letting the prosecutor help draft the sentencing opinion. The Supreme Court vacated Roberts's death sentence and returned the case to the trial court to resentence Roberts, this time without the participation of the prosecutor.
In its 2006 opinion, the Supreme Court directed the trial court "to afford Roberts her right to allocute," to "personally review and evaluate the evidence [and] weigh the aggravating circumstances against any relevant mitigating evidence," and to "determine anew the appropriateness of the death penalty." "Allocution" is a convicted defendant's unsworn oral statement to the court before sentencing to try to lessen his or her sentence. The court also instructed the trial court to "personally prepare an entirely new penalty opinion … and conduct whatever other proceedings are required by law and consistent with this opinion."
After hearing statements from Roberts in the remanded case, the trial court resentenced her to death. In doing so, the trial court failed to mention any of the information provided by Roberts during allocution. Roberts again exercised her right to be heard by the Supreme Court on direct appeal.
In one of seven arguments made to the court, attorneys for Roberts contended that the trial court should have allowed them to present additional mitigating evidence during the resentencing hearing, and the trial court's refusal to consider that evidence violated the prohibition against cruel and unusual punishment in the Eighth Amendment to the U.S. Constitution.
Citing the Ohio Supreme Court's 1978 decision in Lockett v. Ohio, Chief Justice O'Connor wrote in today's opinion: "In a case in which the defendant was not deprived of any constitutional right — including her Eighth Amendment right to present mitigation — at the time of her mitigation hearing, there seems to be no basis for requiring the trial court to reopen or supplement that evidence in a later proceeding. To hold … that a new mitigation hearing must be held, even though no constitutional error infected the original one, would transform the right to present relevant mitigation into a right to update one's mitigation. Such a right has no clear basis in Lockett or its progeny."
However, Chief Justice O'Connor stated that the trial court did not take Roberts's allocution into account in its resentencing, as evidenced by the trial court's lack of discussion of her statements in its opinion. The Supreme Court has in previous cases rejected claims that a trial court's failure to mention particular mitigating factors in a sentencing opinion obliges a reviewing court to infer that the trial court failed to consider those factors, Chief Justice O'Connor explained. However, she wrote, "we conclude that the particular circumstances of this case warrant the inference that the trial judge did, in fact, fail to consider Roberts's allocution in sentencing her to death."
Chief Justice O'Connor pointed out that Roberts's allocution in the remanded case was "the only relevant matter that was specifically placed before the trial court as mitigation" because Roberts chose not to present any evidence during the original trial's mitigation phase. Her statements included information that was relevant to mitigation, Chief Justice O'Connor wrote, including comments that she grew up in a very abusive household, was raped by a cousin, had been injured and hospitalized after three serious car accidents, suffered from depression, attempted suicide, and experienced hallucinations.
"When we consider the presence of relevant and potentially significant mitigation in Roberts's allocution, the utter lack of anything else offered for the specific purpose of mitigation, and our order specifically calling the matter of allocution to the trial judge's attention, we can hardly conclude that the trial court's failure to mention the allocution in its sentencing opinion was a mere oversight," Chief Justice O'Connor reasoned. "Given these unusual circumstances, we are justified in drawing the inference that when the trial judge weighed the aggravating circumstances against the mitigating factors, he did not consider Roberts's allocution. This failure violated the Eighth Amendment."
"We recognize, as the dissent notes … that the allocution under Crim.R. 32(A)(1) is unsworn and thus may not technically amount to evidence," she continued. "However, the dissent concludes that the information contained therein is therefore not relevant to weighing the aggravating circumstances against the mitigating factors. This conclusion is incorrect. In the context of capital sentencing, as Lockett makes plain, relevant informationhas to do with content, not form. We do not believe that a sentencer is licensed to ignore constitutionally relevant mitigating factors brought before the sentencer in accordance with state law, simply because they come labeled 'allocution' instead of 'evidence.'"
Chief Justice O'Connor concluded: "We find that the sentencing opinion is so inadequate as to severely handicap our ability to exercise our power of independent review. Accordingly, we must vacate Roberts's sentence of death and remand this case for resentencing."
In his dissent, Justice O'Donnell pointed out that there is no constitutional right to allocution and distinguished the statutory right to make an unsworn statement during the penalty phase of trial from the right to make an allocution statement before imposition of sentence. He explained: "[T]he common-law right to allocution applicable in capital and noncapital cases is contained in Crim.R. 32(A)(1), which directs the trial court, prior to imposing sentence, to afford counsel an opportunity to speak on behalf of the defendant and to address the defendant personally and ask if he or she wishes to make a statement in his or her own behalf or present any information in mitigation of punishment. This statement is not made under oath, is not subject to cross-examination, and is not evidence — but it can be considered by the court in imposing its sentence."
"In my view, no reasonable inference may be drawn from the failure of the trial court to specifically incorporate the content of the allocution made by Roberts in its sentencing opinion," Justice O'Donnell wrote. "Obviously, because we remanded for that right to be accorded before sentencing, the trial court listened to Roberts and was aware of what she presented."
Noting that Roberts waived the right to present mitigating evidence during the penalty phase of her trial, Justice O'Donnell stated: "I therefore disagree with the conclusion of the majority that Roberts's statement 'contained much information whose potential significance as mitigation was clear. … Because the allocution offered by Roberts prior to the imposition of sentence is not evidence, it has no significance in establishing any mitigating factor."
He concluded: "[T]his court has never required the trial court to discuss in its sentencing opinion every consideration that factors into its sentence. Rather, our precedent establishes that any such error is cured by our independent sentence evaluation. Accordingly, this court should independently review the allocution and the sentence and determine whether the penalty imposed is in conformity with others in which the death penalty has been imposed."
Justice O'Neill, in his opinion, wrote: "I concur in the court's judgment vacating the death sentence and remanding this case for resentencing, but I dissent as to the limitations placed on that resentencing by the majority. The defendant should be permitted to offer a case in mitigation, in accordance with both our prior remand and the Sixth Circuit's judgment in similar cases. And given both my opinion that capital punishment violates the Eighth Amendment to the Constitution of the United States and Article I, Section 9 of the Ohio Constitution, … and the fact that the record as currently constituted provides strong evidence of the defendant's severe mental illness, I would hold that on remand the trial court is precluded from imposing the death penalty upon the defendant."
2007-2288. State v. Roberts, Slip Opinion No. 2013-Ohio-4580.

View oral argument video of this case.
Please note: Opinion summaries are prepared by the Office of Public Information for the general public and news media. Opinion summaries are not prepared for every opinion, but only for noteworthy cases. Opinion summaries are not to be considered as official headnotes or syllabi of court opinions. The full text of this and other court opinions are available online.

PDF files may be viewed, printed, and searched using the free
Acrobat
®
Reader
Acrobat Reader is a trademark of Adobe Systems Incorporated.