Court of Claims Approves Ohio State University Settlement for Damaged Airplane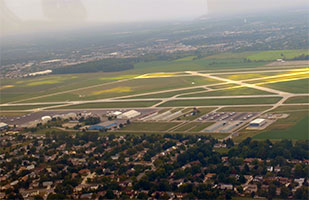 Two Pickerington skydiving companies will receive $45,000 settlements from the Ohio State University. (Addis Wang)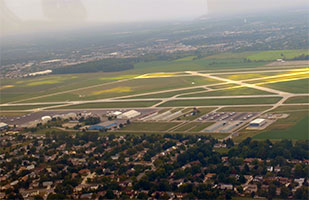 Two Pickerington skydiving companies will receive $45,000 settlements from the Ohio State University. (Addis Wang)
Jump Planes Etc. L.L.C., et. al. v. the Ohio State University, Case No. 2012-08095
By failing to properly secure an airplane at Don Scott Field in advance of the June 29, 2012 derecho storm, two Pickerington skydiving companies will receive $45,000 from the Ohio State University as part of a settlement approved by the Court of Claims of Ohio on May 12.
According to a November 9, 2012 complaint, the case involves Jump Planes Etc., which leases aircraft and skydiving equipment, and Skydive Columbus Ohio, which primarily provides tandem skydives as part of its services. The two companies are affiliates of each other.
After receiving permission to land a 1963 Cessna 182e Airplane leased by Jump Planes to Skydive Columbus on June 29, 2012, Skydive Columbus agreed to pay OSU Airport's ground crew to secure the airplane. The ground crew took custody and control of the airplane a half hour after it landed, relocated it to a tie-down location, and secured the airplane at the tail and two wing tie-downs with tie-down ropes to the three in-ground mooring points, the complaint states.
As indicated in a subsequent storm report to the National Weather Service Forecast Office in Wilmington, the OSU Airport sustained a maximum thunderstorm wind gust of 82 mph that day. During the wind storm, "the Airplane became unsecure at the in-ground mooring points for both the left and right sides of the main wing," according to the complaint.
"As a direct result of both main wing tie-down rope knots failing at their respective in-ground mooring points during a high wind episode, the Airplane lifted upwards and backwards onto its back sustaining irreparable damage," the complaint states.
Because of the damage, Jump Planes and Skydive didn't have an airplane or a replacement for their business between June 29 and September 14 that year. The complaint also noted that other aircraft that were properly secured survived the storm.
The companies sued OSU for breach of contract, negligence, and breach of bailment after their liability insurance carrier denied their claim. The agreement settles those claims.
The Court of Claims is given original jurisdiction to hear and determine all civil actions filed against the State of Ohio and its agencies.
To access information on other cases visit the Court of Claims website.
Please note: Opinion summaries are prepared by the Office of Public Information for the general public and news media. Opinion summaries are not prepared for every opinion, but only for noteworthy cases. Opinion summaries are not to be considered as official headnotes or syllabi of court opinions. The full text of this and other court opinions are available online.