Nontestimonial Autopsy Report Did Not Violate Sixth Amendment Confrontation Rights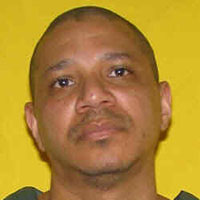 Death-row inmate Charles Maxwell.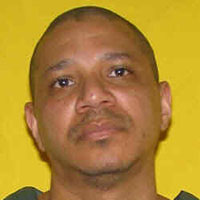 Death-row inmate Charles Maxwell.
The Ohio Supreme Court today affirmed the convictions and death sentence of Charles Maxwell, a Cleveland man found guilty of the 2005 murder of Nichole McCorkle, with whom he had a child and a long-term relationship.
In the majority opinion, written by Justice Judith Ann Lanzinger, the court determined that the trial court properly admitted the victim's autopsy report and testimony from a medical examiner. Justice Lanzinger concluded that because the autopsy report was not prepared primarily for evidence at trial or to specifically accuse Maxwell it is nontestimonial, and its admission into evidence at trial did not violate Maxwell's confrontation rights under the Sixth Amendment to the U.S. Constitution.
The court also overruled 18 other arguments presented in Maxwell's appeal from the Cuyahoga County Court of Common Pleas.
McCorkle and Maxwell had an on-off relationship that began in 1999, and they had one child. Maxwell had a key to McCorkle's house and kept some clothes there. In October 2005, McCorkle obtained a temporary protection order against Maxwell for head injuries she received as a result of Maxwell's striking her. Maxwell admitted to a co-worker that he had pistol-whipped her. He asked the co-worker to speak to McCorkle to change her report of what happened to say she "slipped and hit her head on the stove."
On November 23, McCorkle testified before a grand jury about the attack, and Maxwell was indicted for felonious assault, abduction, and domestic violence. Because of the Thanksgiving holiday, the indictment was not signed and filed with the clerk of court until five days later.
The evening of McCorkle's testimony Maxwell contacted her to find out about her testimony in court, and she stated she had told the truth.
A few nights later, McCorkle went out with a man that her sister Lauretta Kenney had introduced her to. Kenney called McCorkle's house later that night to check on her. Maxwell answered the phone. Kenney then drove to her sister's house and confronted Maxwell, telling him he needed to leave. McCorkle's and Maxwell's daughter, almost 4 years old, was standing near her parents.
Maxwell pulled a gun, and McCorkle told Kenney to run. As she ran from the house, Kenney said she heard three gunshots and then saw Maxwell kneeling next to her sister. McCorkle died at the hospital from injuries caused by two gunshot wounds to her head.
A few weeks later, police located and arrested Maxwell. He pled not guilty to multiple charges and specifications. During the trial, the court admitted the report detailing McCorkle's autopsy, which had been conducted by a medical examiner, Dr. David Dolinak, who had moved out of state for a new job. The court permitted a second medical examiner, Dr. Joseph Felo, to testify at trial.
After the trial court dismissed several charges, a jury found Maxwell guilty of aggravated murder with prior calculation and design, retaliation against McCorkle because she filed criminal charges against him, two death-penalty specifications, and two firearm specifications. On the jury's recommendation, the court sentenced Maxwell to death.
Maxwell exercised his right to appeal his death sentence directly to the Ohio Supreme Court.
In today's opinion, Justice Lanzinger reviewed several U.S. and Ohio Supreme Court decisions involving the admission of certain evidence in light of the U.S. Constitution's protection of confrontation rights, giving those accused of crime the right to confront witnesses against them. In 2004, the U.S. Supreme Court in Crawford v. Washington interpreted the confrontation clause to mean that a testimonial statement made by a witness who does not appear at trial is constitutionally prohibited, unless the witness is unavailable and the defendant had an earlier chance to cross-examine the witness.
While the court in Crawford did not define "testimonial," the Ohio Supreme Court has considered the distinction between testimonial and nontestimonial statements, specifically in State v. Craig (2006), Justice Lanzinger explained. In Craig, the court held that an autopsy report completed by a medical examiner who does not testify at trial is admissible because the report is a business record, which is not testimonial under Crawford and therefore does not violate the confrontation clause. While the U.S. Supreme Court has decided several confrontation clause cases since Craig, Justice Lanzinger noted that no departure from Craig is necessary in this case.
"A key element in evaluating the admissibility of the coroner's testimony and the autopsy report in light of the recent United States Supreme Court cases is the primary-purpose test, which examines the reasons for and purpose of the record in question," she wrote.

"An analysis of the primary-purpose test bears out Craig's conclusion that autopsy reports are nontestimonial," she continued. "Autopsy reports are not intended to serve as an 'out-of-court substitute for trial testimony.' … Instead, they are created 'for the primary purpose of documenting cause of death for public records and public health.'"
"[T]he admissibility of autopsy reports completed by a nontestifying medical examiner presents unique policy interests that are not present in other Crawford-related evidentiary matters," she wrote. "A medical examiner who conducted an autopsy may be unavailable or deceased when a trial begins. And unlike other forensic tests, a second autopsy may not be possible due to cremation of the victim's body or other loss of evidence with passage of time."
"Under R.C. 313.09, coroners are required to 'keep a complete record of and … fill in the cause of death on the death certificate, in all cases coming under [their] jurisdiction.' Moreover, the scope of an examiner's duty is the same regardless of whether criminal activity is suspected or not. … The dissent rejects the primary-purpose test and would hold that whether a particular autopsy report is testimonial should be determined on a case-by-case basis. But generally, autopsy reports are neither (1) prepared for the primary purpose of accusing a targeted individual nor (2) prepared for the primary purpose of providing evidence in a criminal trial. For Sixth Amendment purposes, it is only the primary purpose of a document that determines whether it is testimonial or not."
The court also addressed Maxwell's argument that statements he made to the police during his arrest should not have been admitted because he had not been advised of his Miranda rights before they questioned him. Law enforcement found Maxwell in a crawl space behind a bed in a Cleveland home. They pulled him out and placed him face down on the bed. While he was being handcuffed, a detective asked whether he was armed, and Maxwell said he "'did not have a gun anymore.'" While an officer patted him down for weapons, Maxwell stated that he had gotten rid of the gun that he once had.
Justice Lanzinger explained that the statements Maxwell made to police about the gun did not meet the public-safety exception that would make admissible statements made before police notified him of his Miranda rights.
"When Maxwell was questioned, the task force had secured the premises, performed a sweep of the house, and determined that no one else was present," Justice Lanzinger wrote. "Maxwell was handcuffed and surrounded by several task force members. The house was under full control of the agents during the questioning. … [H]ere, nothing suggested that Maxwell might gain access to a weapon and inflict harm with it."
However, given the additional evidence establishing Maxwell's guilt in this murder, Justice Lanzinger concluded that the court's improper admission of statements Maxwell made during his arrest were "harmless beyond a reasonable doubt."
In addition, the majority overruled all other arguments presented by Maxwell in his appeal. Following an independent review of Maxwell's death sentence for "appropriateness and proportionality," the court affirmed the sentence.
Joining Justice Lanzinger's opinion were Chief Justice Maureen O'Connor and Justices Terrence O'Donnell and Sharon L. Kennedy.
Justice Paul E. Pfeifer concurred with the majority in part but dissented from imposing the death penalty for Maxwell. Justice Pfeifer's opinion was joined by Justice William M. O'Neill.
In his opinion, Justice Pfeifer disagreed with the majority's conclusion that Maxwell's constitutional right to confront witnesses was not violated when the trial court admitted the autopsy report by a medical examiner who did not testify and when the court allowed the new medical examiner's testimony. However, like the majority, he concluded that the trial court's errors on this issue were harmless beyond a reasonable doubt, so he ultimately agreed in affirming Maxwell's convictions.
In countering the admissibility of the autopsy report and medical examiner's testimony, Justice Pfeifer noted that he wrote the court's opinion in Craig, but Craig was "undone" by a 2009 U.S. Supreme Court case (Melendez-Diaz v. Massachusetts). He stated that, under Melendez-Diaz, records are considered to be testimonial if they are expected to be used for a later trial.
"The question of whether an objective witness who prepared an autopsy report would believe that that statement would be available for later use at trial is a difficult hurdle for the state to overcome in a case like this one, where the medical examiner autopsied a victim who was shot twice in the head," he wrote. "Any objective medical examiner would reasonably believe that an autopsy report that reflected the examination of a shooting victim would be available for use at a later trial."
"I would hold that although the primary-purpose doctrine may apply to a lay witness who is in extremis at the time the statement is made, it does not apply to professionals regularly involved in creating statements used at trial," Justice Pfeifer continued. "Instead, I favor the definition of 'testimonial statement' as enunciated in Judge Eaton's concurrence in [the 2nd U.S. Circuit Court of Appeals case U.S. v.] James [2013]: '[A] testimonial statement is one having an evidentiary purpose, declared in a solemn manner, and made under circumstances that would lead a reasonable declarant to understand that it would be available for use prosecutorially.' … Under that test, too, the autopsy report in this case would be considered testimonial."
In addition, Justice Pfeifer wrote that "[t]he testifying medical examiner in this case improperly introduced testimonial statements contained in the autopsy report prepared by the nontestifying medical examiner; he became a surrogate for the presentation of testimonial statements." Because "[t]he Sixth Amendment does not countenance surrogate testimony," Justice Pfiefer concluded that "the admission of the information contained in the autopsy report prepared by Dr. Dolinak through Dr. Felo's testimony violated Maxwell's confrontation rights."
But Justice Pfeifer noted that "[j]ust because the Confrontation Clause would not allow Dr. Felo to testify regarding Dr. Dolinak's work does not mean that the Confrontation Clause would prohibit Dr. Felo's testimony altogether." Dr. Felo's testimony about his own conclusions regarding McCorkle's wounds while viewing autopsy photographs would be proper under the confrontation clause, Justice Pfeifer wrote.
"The varied jurisprudence on the issue of the testimony of substitute medical examiners demonstrates that it is a recurring issue that demands resolution. Medical examiners die, they retire, and they move between jurisdictions," Justice Pfeifer continued. "On the one hand, there is the concern that autopsy reports can last only as long as a preparer survives or stays within the jurisdiction. On the other hand, if the person who performed the autopsy is not available to testify, a defendant is powerless to rebut the findings of the one medical examiner who, in most cases, is the only person who will ever perform an autopsy on the victim in question."
Judith L. French wrote a separate opinion in which she agreed with Justice Pfeifer's reasoning and conclusions regarding the autopsy report and Dr. Felo's testimony. She also would hold that the admissions were harmless error and would uphold Maxwell's convictions. She, however, agreed with the majority in its affirmation of the death sentence.
2007-0755. State v. Maxwell, Slip Opinion No. 2014-Ohio-1019.

View oral argument video of this case.
Please note: Opinion summaries are prepared by the Office of Public Information for the general public and news media. Opinion summaries are not prepared for every opinion, but only for noteworthy cases. Opinion summaries are not to be considered as official headnotes or syllabi of court opinions. The full text of this and other court opinions are available online.

PDF files may be viewed, printed, and searched using the free
Acrobat
®
Reader
Acrobat Reader is a trademark of Adobe Systems Incorporated.