Supreme Court Upholds Conviction and Death Penalty in Perrysburg Double Murder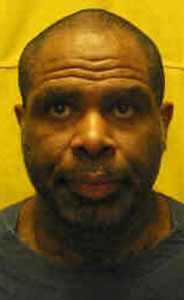 Death-row inmate Calvin Neyland Jr.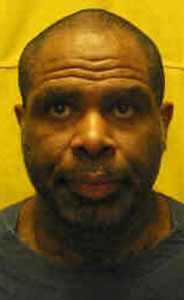 Death-row inmate Calvin Neyland Jr.
The Supreme Court of Ohio today affirmed a Toledo man's conviction and death sentence for the 2007 murders of his boss at a Perrysburg trucking company and the company's safety director.
The Supreme Court ruled that the trial court did make errors but overruled all of the 19 legal issues raised by Calvin Neyland Jr. on appeal, concluding that none of the errors would have changed the outcome of the trial given the other evidence that proved his guilt.
The 5-2 decision, written by Justice Sharon L. Kennedy, upholds the judgment of the Wood County Court of Common Pleas.
Neyland was a truck driver for Liberty Transportation Company beginning in July 2006. In 2007, Liberty cited Neyland for driving violations. Liberty's branch manager in Perrysburg, Douglas Smith, also began receiving complaints about Neyland from customers. After Neyland was found to be at fault in a vehicle accident, Liberty officials decided to fire him.
Smith scheduled a meeting with Neyland on August 8, 2007, and Thomas Lazar, Liberty's safety director, attended. At Liberty's warehouse that afternoon, Neyland shot Lazar four times in the back and once in the arm outside the building. Lazar later died at the scene. In Smith's office, Neyland killed Smith with a gunshot to the head.
Neyland left the warehouse, driving to a motel in Monroe County, Michigan, where he had a room. Police arrested him at the motel later that day.
Neyland pleaded not guilty to the crimes. A jury found him guilty of two aggravated murder counts, both stating the murders were committed with prior calculation and design. Neyland's convictions also included two death-penalty specifications for purposely killing the men as part of a course of conduct, as well as gun specifications. The court sentenced Neyland to death for the aggravated murders.
Neyland appealed his conviction and death sentence directly to the Ohio Supreme Court.
In today's opinion, Justice Kennedy reviewed the competency evaluations done by four mental health professionals. One doctor concluded that Neyland had a mental illness and was not competent to stand trial. The other three experts determined that Neyland had various personality disorders but was not mentally ill, and he was competent for trial.
Justice Kennedy wrote that the trial judge heard the testimony of the four witnesses and reasonably decided to give more weight to the evaluations by the experts who had examined Neyland during a 30-day observational period and found him to be competent, rather than those who developed their professional opinions in a much shorter period.
At trial, the court ruled that a leg restraint would be used on Neyland and that a second restraint would be allowed if the Wood County sheriff decided it was necessary. Noting that the trial court did not conduct a hearing to determine whether the shackling was needed, Justice Kennedy wrote that the Ohio Supreme Court has emphasized that trial courts should hold hearings before forcing a defendant to wear a restraint, but the hearings are not an absolute rule.
"The trial court provided limited reasoning as to why it found a compelling need to keep Neyland shackled," she wrote. "Yet the trial judge was in a position to consider Neyland's actions inside and outside the courtroom and voiced his concerns about Neyland's potential for disruptive courtroom behavior. … Thus, we hold that the trial court did not abuse its discretion in ordering Neyland to wear a leg restraint."
Justice Kennedy added that the trial court should not have left the decision about using a second restraint up to the sheriff. While it is unclear in the record whether Neyland actually wore a second leg restraint, Justice Kennedy reasoned that nothing indicates that the jury saw any restraints, so there was no error and Neyland was not prejudiced. If the shackling had been seen by the jury, it did not contribute to the guilty verdict because of the overwhelming evidence of guilt presented at trial, Justice Kennedy concluded.
The majority also held today that the trial court should not have admitted evidence of the weapons and other ammunition found in Neyland's motel room and his storage unit because they were not connected to the murders. "[T]hese other weapons and ammunition had no relevance in proving Neyland's prior calculation and design as charged in the aggravated-murder offenses," Justice Kennedy wrote. However, because the other evidence at trial clearly proved that Neyland was guilty, she concluded that the jury did not recommend the death penalty because of the unrelated weapons and ammunition.
The Supreme Court overruled Neyland's remaining arguments as well. 
In its independent review of the Neyland's death sentence, the court stated that the evidence supports the jury's finding of the aggravating circumstance that Neyland murdered Lazar and Smith "as part of a course of conduct involving the purposeful killing of two or more persons." The court also reviewed potential mitigating factors, which might support a life sentence rather than the death penalty.
Justice Kennedy wrote that the court gave significant weight to Neyland's personality disorders and mental problems, given his paranoia, and his bizarre comments and sometimes odd behavior at trial. Neyland does not have a significant criminal record, is a veteran, has been gainfully employed for years, and behaved well in jail – which were also considered by the court, Justice Kennedy wrote. However, the majority determined that the aggravating circumstance for each murder count outweighed the mitigating factors beyond a reasonable doubt.
"Neyland's course of conduct in killing Lazar and Smith is a grave aggravating circumstance," Justice Kennedy continued. "Neyland's mitigating evidence pales in comparison. We also note that Neyland shows no remorse for what happened and does not accept responsibility for his actions."
The majority opinion was joined by Chief Justice Maureen O'Connor and Justices Terrence O'Donnell, Judith Ann Lanzinger, and Judith L. French.
Justice Paul E. Pfeifer concurred with the majority on Neyland's convictions. However, in considering the aggravating and mitigating circumstances, especially Neyland's mental health at the time of the murders, Justice Pfeifer dissented and concluded that Neyland should not be put to death.
In a separate opinion, Justice William M. O'Neill also dissented, stating that Neyland was and is mentally ill and that "something is terribly wrong with Ohio's application of the death penalty …."
Citing his dissenting opinion in State v. Wogenstahl (2013), Justice O'Neill wrote: "I have previously stated that the death penalty is both cruel and unusual and cannot be morally justified by retribution or deterrence. But the unconstitutionality and inhumanity of capital punishment are even clearer when it is imposed on the mentally ill, such as Calvin Neyland. It is plain that the families of Douglas Smith and Thomas Lazar have suffered tremendously at Neyland's hands, and they deserve to see Neyland punished. But I cannot support the proposition that it is a just punishment to take the life of a man whose delusions of persecution led him to commit the horrible acts for which he was convicted."
2008-2370. State v. Neyland, Slip Opinion No. 2014-Ohio-1914.

View oral argument video of this case.
Please note: Opinion summaries are prepared by the Office of Public Information for the general public and news media. Opinion summaries are not prepared for every opinion, but only for noteworthy cases. Opinion summaries are not to be considered as official headnotes or syllabi of court opinions. The full text of this and other court opinions are available online.

PDF files may be viewed, printed, and searched using the free
Acrobat
®
Reader
Acrobat Reader is a trademark of Adobe Systems Incorporated.