Former Westlake Judge Connected to Cuyahoga County Corruption Scandal Indefinitely Suspended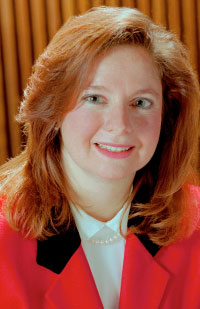 Former Cuyahoga County Judge Bridget M. McCafferty has been indefinitely suspended from the practice of law.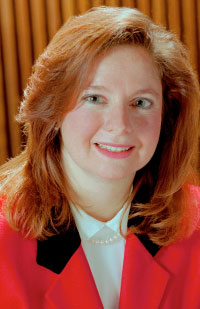 Former Cuyahoga County Judge Bridget M. McCafferty has been indefinitely suspended from the practice of law.
The Ohio Supreme Court today indefinitely suspended the law license of Bridget M. McCafferty, formerly a judge on the Cuyahoga County Court of Common Pleas.
In August 2011, McCafferty was convicted on 10 counts of making false statements to federal law enforcement about phone conversations she had with former Cuyahoga County Auditor Frank Russo and local businessman Steve Pumper regarding cases in her courtroom. Federal officials had intercepted more than 40,000 calls as part of a federal investigation into countywide corruption.  After some counts were merged, the federal court sentenced McCafferty to the maximum term of 14 months in prison with three years of supervised release, 150 hours of community service, and a $400 fine. Following her conviction, the Supreme Court suspended McCafferty's license to practice law on an interim basis.
In a 4-3 decision today, the court found that the former judge had violated multiple professional and judicial conduct rules.
Justice William M. O'Neill, who authored the court's majority opinion, noted that McCafferty's misuse of her judicial position was not charged in the federal criminal complaint against the judge, so that conduct was not part of the disciplinary case before the Supreme Court.
In considering whether to disbar McCafferty, Justice O'Neill explained that the Supreme Court has sometimes determined that permanently prohibiting a judge from practicing law is appropriate when the judge is convicted of a felony, but the court has not always disbarred judges for dishonest conduct.
"Certainly McCafferty's conduct warrants a severe sanction," Justice O'Neill wrote. "She was convicted on multiple counts of lying to FBI agents about conversations with people who were the subject of a county-wide corruption investigation. In addition, McCafferty was deceptive about the nature of those conversations, most particularly that those conversations included matters that had been before her in court. Notwithstanding, the conduct that led to the criminal convictions and rule violations occurred during a single impromptu conversation with FBI agents, rather than as a pattern of premeditated criminal conduct. Thus, we agree with the [Board of Commissioners on Grievances & Discipline] that imposition of the system's most severe sanction is not warranted in this case."
"But we also do not believe that the appropriate sanction is a fixed-term suspension," he continued. "Despite McCafferty's cooperative attitude during the disciplinary proceedings, we are troubled by the contradiction between McCafferty's assertion that she accepts full responsibility for her actions and her statement that she believed that she had answered the agents' questions as truthfully as she could. She clings to this claim, despite its utter implausibility in the face of the recorded conversations. Thus, we determine that an indefinite suspension without credit for time served [under the interim suspension] is the appropriate sanction for her misconduct."
McCafferty's interim suspension will continue until she completes the terms of her federal sentence. Her supervised release will end on September 17, 2015, as long as she commits no parole violations. Her indefinite suspension from practicing law will begin after she is discharged from the federal court.
The majority opinion was joined by Justices Paul E. Pfeifer, Terrence O'Donnell, and Sharon L. Kennedy. Justice Judith Ann Lanzinger dissented in an opinion joined by Chief Justice Maureen O'Connor and Justice Judith L. French.
The dissenters would have disbarred McCafferty.
"I do not see how the majority can square a sanction of a mere indefinite suspension with its statements that '[t]his court has stated that judges are held to the highest possible standard of ethical conduct,'" Justice Lanzinger wrote. In her view, the case deserved the full measure of the court's disciplinary authority.
"The majority focuses solely on McCafferty's conversation with FBI agents and paints her conduct as a one-time, brief lapse in judgment," Justice Lanzinger continued. "This narrow characterization is simply untrue; McCafferty's misconduct was more prolonged and more egregious than the majority admits. Months before she ever spoke to the FBI, McCafferty was swaying judicial outcomes for political associates and giving special consideration to high-ranking politicians. There can be no dispute that this conduct occurred. McCafferty's criminal indictment outlined her involvement with [then-Cuyahoga County Commissioner James] Dimora and Russo, and she stipulated, at her disciplinary hearing, to engaging in the conduct described in the indictment."
Two of McCafferty's disciplinary rule violations relate to her involvement with Russo and Dimora and the abuse of her judicial office, so that misconduct is part of the case before the court, Justice Lanzinger contended.
"If the primary purposes of judicial discipline are to protect the public, guarantee the evenhanded administration of justice, and to bolster public confidence in the institution, then nothing short of disbarment should be imposed in this case," she concluded.
2013-0939. Ohio State Bar Assn. v. McCafferty, Slip Opinion No. 2014-Ohio-3075.
Please note: Opinion summaries are prepared by the Office of Public Information for the general public and news media. Opinion summaries are not prepared for every opinion, but only for noteworthy cases. Opinion summaries are not to be considered as official headnotes or syllabi of court opinions. The full text of this and other court opinions are available online.

PDF files may be viewed, printed, and searched using the free
Acrobat
®
Reader
Acrobat Reader is a trademark of Adobe Systems Incorporated.