Court Should Make Statutory Findings at Sentencing Hearing and Include Findings in Sentencing Entry to Impose Consecutive Prison Terms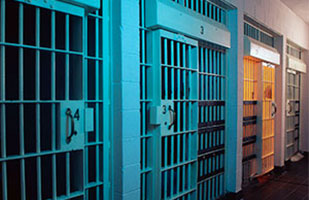 The Ohio Supreme Court today decided a case about what trial courts must do before sentencing a defendant to consecutive prison terms.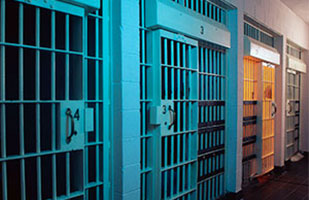 The Ohio Supreme Court today decided a case about what trial courts must do before sentencing a defendant to consecutive prison terms.
Because the trial court did not meet statutory requirements for imposing prison terms consecutively, the Ohio Supreme Court today set aside the more than eight-year prison sentence of a man who stole about $117 from a Delaware County hotel's vending machines.
To sentence a person to consecutive terms of imprisonment, a trial court must make the findings required by state law in R.C. 2929.14(C)(4) at the sentencing hearing and incorporate its findings into its sentencing entry, Justice Terrence O'Donnell wrote in the court's opinion. However, the trial court has no obligation to state reasons in support of its findings, Justice O'Donnell added.
The decision reverses the judgment of the Fifth District Court of Appeals and sends the case back to the trial court for resentencing.
On three occasions between November 2010 and October 2011, Randall L. Bonnell Jr. and another man broke into vending machines at a Delaware County hotel. The men stole more than $100 and damaged the machines. They were arrested while driving away from the hotel after the last theft.
Bonnell pled guilty to three counts of burglary and one count of tampering with coin machines. Other charges were dismissed.
The trial court sentenced him to 30 months in prison for each burglary and 11 months in prison for tampering for a total sentence of 8 years, 5 months.
In today's opinion, Justice O'Donnell described the legislative and judicial history behind the state's requirements for issuing consecutive prison sentences. In 1996, the Ohio General Assembly passed a law that directed courts to make certain findings when imposing consecutive sentences and to give supporting reasons at the time of sentencing. In 2006, the Ohio Supreme Court determined, however, that the statutorily mandated judicial fact-finding was unconstitutional, based on U.S. Supreme Court decisions. Ohio's highest court then removed the judicial fact-finding requirement from the statute and again gave judges the discretion to impose consecutive sentences.
In a 2009 case (Oregon v. Ice), though, the U.S. Supreme Court held that statutes requiring judges to find certain facts before issuing consecutive sentences were constitutional. Subsequently in State v. Hodge, the Ohio Supreme Court determined that Ice did not automatically revive the Ohio statute that had been severed. The Ohio legislature responded by enacting H.B. 86, effective in 2011, which stated that courts again need to make certain findings before imposing sentences consecutively to overcome a reenacted presumption favoring concurrent sentences.
"When imposing consecutive sentences, a trial court must state the required findings as part of the sentencing hearing, and by doing so it affords notice to the offender and to defense counsel," Justice O'Donnell wrote. "And because a court speaks through its journal, … the court should also incorporate its statutory findings into the sentencing entry. However, a word-for-word recitation of the language of the statute is not required, and as long as the reviewing court can discern that the trial court engaged in the correct analysis and can determine that the record contains evidence to support the findings, consecutive sentences should be upheld."
In Bonnell's case, the trial court did not fully comply with the law, the Supreme Court concluded.
"We can discern from the trial court's statement that Bonnell had 'shown very little respect for society and the rules of society' that it found a need to protect the public from future crime or to punish Bonnell," Justice O'Donnell explained. "We also can conclude that the court found that Bonnell's 'atrocious' record related to a history of criminal conduct that demonstrated the need for consecutive sentences to protect the public from future crime. But it never addressed the proportionality of consecutive sentences to the seriousness of Bonnell's conduct and the danger he posed to the public ….
"Thus, the court's description of Bonnell's criminal record as atrocious and its notation of his lack of respect for society do not permit us to conclude that the trial court had made the mandated statutory findings in accordance with R.C. 2929.14(C)(4)."
He added, "[O]ur decision in Hodge is no longer controlling and judges are required to adhere to R.C. 2929.14(C)(4) and R.C. 2929.41(A) in imposing consecutive sentences and to make the required findings."
The majority opinion was joined by Chief Justice Maureen O'Connor and Justices Paul E. Pfeifer, Judith Ann Lanzinger, and William M. O'Neill. Justice Judith L. French concurred in part and dissented in part in an opinion joined by Justice Sharon L. Kennedy.
Writing separately, Justice French agreed with the majority's opinion, except for the mandate that trial courts must present its factual findings supporting consecutive sentences both at the sentencing hearing and in its sentencing entry.
"In my view, a sentencing court can satisfy R.C. 2929.14(C)(4) by making the findings in the sentencing entry, or at the sentencing hearing, or through a combination of both, so long as the record clearly and convincingly shows that it has done so," Justice French wrote.
"While a court enters judgment only through its journal entries, it can make sentencing findings elsewhere," she continued. "Since the General Assembly has given sentencing courts flexibility as to where they must 'note that [they] engaged in the analysis' required by R.C. 2929.14(C)(4), … I see no basis for inserting a sentencing-hearing or sentencing-entry requirement where the General Assembly has not."
2013-0167. State v. Bonnell, Slip Opinion No. 2014-Ohio-3177.

View oral argument video of this case.
Please note: Opinion summaries are prepared by the Office of Public Information for the general public and news media. Opinion summaries are not prepared for every opinion, but only for noteworthy cases. Opinion summaries are not to be considered as official headnotes or syllabi of court opinions. The full text of this and other court opinions are available online.

PDF files may be viewed, printed, and searched using the free
Acrobat
®
Reader
Acrobat Reader is a trademark of Adobe Systems Incorporated.