Court Upholds Conviction and Death Penalty in 2008 Shooting of Twinsburg Police Officer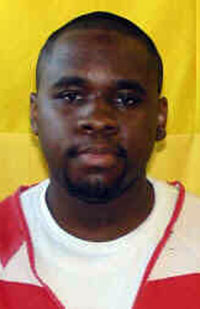 Death-row inmate Ashford L. Thompson.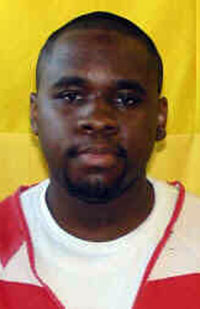 Death-row inmate Ashford L. Thompson.
The Ohio Supreme Court today ruled in the case of Ashford L. Thompson, who was convicted in 2010 for the murder of Twinsburg police officer Joshua Miktarian during a traffic stop.
In an opinion written by Justice Judith L. French, the court unanimously affirmed Thompson's convictions for the murder and other crimes. However, the court split 4-3 on imposing a sentence of death.
In July 2008, Thompson picked up his girlfriend after midnight, and they went to a bar. An hour or two later, Officer Miktarian started following Thompson's car because of loud music coming from the vehicle. Thompson turned into his driveway, and the officer called dispatch to report that he was making a traffic stop and pulled in behind Thompson. The officer's police dog was in the cruiser. A few minutes later, Miktarian requested backup. A dispatcher relayed that Thompson had a license to carry a concealed handgun, but Miktarian never responded.
Witnesses reported yelling and popping sounds. When additional officers arrived at the scene, Miktarian was found on the ground next to his cruiser, and no other vehicles were in the driveway. Thompson's driver's license and insurance card were in Miktarian's front shirt pocket. Miktarian had been shot four times in the head.
Soon after, police went looking for Thompson at a prior address – his sister's house in Bedford Heights. When an officer stepped into the house, he found Thompson with a pair of handcuffs dangling from one wrist. The handcuffs were later determined to belong to Miktarian. Thompson struggled with the officer but was eventually arrested. A handgun found on the stove was also seized.
A jury convicted Thompson of aggravated murder with specifications that carried the death penalty, including purposely killing a police officer. He was also found guilty of escape, resisting arrest, tampering with evidence, and carrying a concealed weapon. The jury recommended a death sentence, and the court agreed.
Thompson appealed the conviction and death sentence directly to the Ohio Supreme Court. He presented 18 claims of errors during his trial.
One issue raised was a mistake in the trial court's June 23, 2010, sentencing opinion. The opinion merged two felony escape charges, even though one of the charges had already been dismissed. The opinion then claimed to sentence Thompson on the dismissed escape offense, which carried a longer prison term.
However, in the trial court's journal entry the next day, the court correctly sentenced Thompson on only the single felony escape offense for which he was found guilty. The entry eliminated any reference to the dismissed escape charge and the incorrect prison sentence.
Justice French explained that the Supreme Court may consider both the trial court's sentencing opinion and the subsequent journal entry to determine whether it has jurisdiction to consider Thompson's appeal. Together, the documents met the necessary requirements for a final appealable order.
Thompson also made several claims of prosecutorial misconduct, which he argued deprived him of due process and a fair trial. Justice French concluded that some statements made by the prosecutor were inappropriate. In closing arguments during the trial phase, the prosecutor asked, "How much more do you think the Defense is willing to deceive you to find out—find the defendant not guilty?" Justice French noted that the state may not suggest that the defense's case was dishonest. The prosecution also improperly suggested that Thompson had pressured his girlfriend to lie in the trial with no evidence to support the claim and that Thompson was "obsessing and controlling," implying negative conclusions about Thompson's character, Justice French added.
While these comments were not acceptable, none were so substantial that they changed the outcome of Thompson's trial, Justice French reasoned.
The court rejected Thompson's numerous other charges of misconduct by the prosecution. Thompson's other arguments – related to the selection and dismissal of some jurors, pretrial publicity concerning Thompson's original guilty plea that was withdrawn, and comments by a bar patron – also lacked merit, Justice French wrote.
The court concluded that the evidence supported the jury's finding of two aggravating circumstances  – that Thompson murdered an on-duty law enforcement officer and that he committed the murder to escape detection for another offense, such as resisting arrest or carrying a concealed weapon.
The court reviewed factors that might lessen Thompson's punishment. Thompson was a licensed practical nurse who assisted patients who lived in difficult neighborhoods. As a result, he obtained a license to carry a concealed weapon to protect himself. He had a stable upbringing and was close to his family. He did not have a significant criminal history, and he expressed remorse for the murder.
However, the court found that the aggravating circumstances outweighed the mitigating factors, and the death penalty in this case was proportionate to death sentences imposed in other similar cases.
Joining the four-justice majority opinion affirming the death sentence were Chief Justice Maureen O'Connor and Justices Terrence O'Donnell and Sharon L. Kennedy.
Justice Paul E. Pfeifer, in an opinion joined by Justice Judith Ann Lanzinger, concurred with the majority in affirming Thompson's convictions but dissented on the death sentence. He concluded that Thompson's history, character, and background were sufficient to outweigh the aggravating circumstances in the case, so he would have sentenced Thompson to life without parole.
In a separate opinion, Justice William M. O'Neill also concurred in the convictions but dissented on the death penalty. He took issue with contention that Thompson killed the officer to escape detection or punishment for another offense. While the record showed that Thompson did violate a noise ordinance and resisted arrest, the testimony of Thompson and his girlfriend refuted the theory that Thompson was trying to avoid responsibility, Justice O'Neill wrote.
Instead, he added, the evidence indicated that Thompson was confused and frightened and incorrectly thought that Miktarian was going to release his police dog or shoot him. Justice O'Neill concluded that the allegation that Thompson killed the officer to escape detection or punishment was not proven beyond a reasonable doubt.
Justice O'Neill expressed gratitude and sympathy for the officer's family. However, he reasoned that the only aggravating factor remaining for Thompson – killing a police officer – did not outweigh the mitigating factors in the case to justify imposition of the death penalty.
"[T]he evidence in this record establishes that this was a routine traffic stop gone tragically wrong," he wrote. "This case is not in the same category as the premeditated intentional taking of the life of another."
2010-1373. State v. Thompson, Slip Opinion No. 2014-Ohio-4751.

View oral argument video of this case.
Please note: Opinion summaries are prepared by the Office of Public Information for the general public and news media. Opinion summaries are not prepared for every opinion, but only for noteworthy cases. Opinion summaries are not to be considered as official headnotes or syllabi of court opinions. The full text of this and other court opinions are available online.

PDF files may be viewed, printed, and searched using the free
Acrobat
®
Reader
Acrobat Reader is a trademark of Adobe Systems Incorporated.