Courts Must Find Probable Cause Before Issuing Arrest Warrants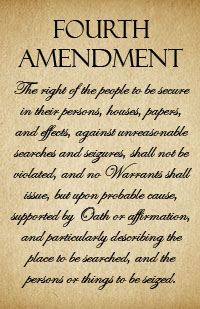 In State v. Hoffman, the Ohio Supreme Court ruled on whether the Toledo Municipal Court has been violating the probable cause requirement in the Fourth Amendment to the U.S. Constitution.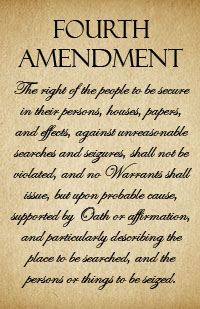 In State v. Hoffman, the Ohio Supreme Court ruled on whether the Toledo Municipal Court has been violating the probable cause requirement in the Fourth Amendment to the U.S. Constitution.
Arrest warrants issued by the Toledo Municipal Court for a man suspected of stripping materials from a house were invalid because no determination of probable cause was made, the Ohio Supreme Court ruled today.
However, police officers obtained the warrants following a procedure that had been validated by the Sixth District Court of Appeals. Because of that precedent, the officers involved in the case of Brandon Hoffman acted in good faith, and the evidence obtained under the warrants for Hoffman's arrest will not be excluded, the Supreme Court concluded.
Justice Judith Ann Lanzinger, in the court's majority opinion, pressed the Toledo Municipal Court to change its process for issuing arrest warrants. For at least 17 years, the municipal court has been violating the U.S. and Ohio constitutions by granting warrants without deciding whether probable cause was shown, she wrote.
In November 2011, a Toledo police detective filed requests with the municipal court for warrants to arrest Hoffman for theft, criminal damaging, and house stripping. The court's deputy clerk automatically issued the warrants when they were presented.
A few weeks later, the police began investigating the death of Scott Holzhauer. Neighbors reported that a man named Brandon had visited Holzhauer, hoping to purchase weapons. Additional information led police to believe the man was Brandon Hoffman.
At the address listed on the earlier warrants, police found Hoffman and arrested him. They discovered a semi-automatic pistol, later determined to belong to Holzhauer, and Holzhauer's cell phone. Hoffman was charged with aggravated murder and aggravated robbery. He argued that his arrest was illegal and filed a motion to suppress the evidence collected as a result of his arrest.
The trial court found that the detective had not presented any information to the court's deputy clerk that established probable cause for the warrants on the theft, criminal damaging, and house stripping charges. Although the court stated that internal guidelines for handling complaints and warrants violated the state and federal constitutions, it concluded it was bound by a 2000 Sixth District decision (State v. Overton). In that case, the appeals court ruled that a nearly identical warrant met the requirements of the rules for criminal cases and was constitutional. As a result, the trial court denied the request to suppress the evidence against Hoffman.
Hoffman pled no contest to the charges and was found guilty of both offenses. The court sentenced him to concurrent sentences of life without parole and 11 years.
On appeal, the Sixth District last year overruled its decision in Overton and concluded that the arrest warrants were invalid because the clerk first did not determine whether probable cause existed. However, because the police in good faith believed the warrants were valid based on Overton, the court decided the evidence would not be excluded. Hoffman appealed the decision to the Supreme Court.
The Fourth Amendment to the U.S. Constitution states that no warrants shall be issued unless there is probable cause. A parallel provision is found in Article I, Section 14 of the Ohio Constitution.
Ohio's criminal rules mandate that a judge, magistrate, clerk of court, or court officer designated by the judge must issue arrest warrants.
"[T]he purpose of a complaint or affidavit is to set forth sufficient information to enable the decisionmaker to personally determine from the facts whether it is likely that an offense has been committed by the named individual," Justice Lanzinger wrote. "A mere conclusory statement that the person whose arrest is sought has committed a crime is insufficient to justify a finding of probable cause. … A neutral and detached magistrate or other person authorized under Crim.R. 4(A)(1) must make a probable-cause determination before an arrest warrant can be issued."
In Hoffman's case, the complaints filed by the detective stated only that Hoffman violated the elements of each offense, but did not explain how police came to believe that he committed the alleged crimes. In addition, both the deputy clerk and a former supervisor who wrote guidelines for the court's clerks testified that they did not know what probable cause was. And the clerks' guidelines provide no instructions for making probable-cause findings.
Therefore, the warrants were issued with no probable-cause determination and were invalid, Justice Lanzinger explained. But a violation of the Fourth Amendment does not automatically require courts to exclude evidence gathered based on invalid warrants, she added. A good-faith exception to the exclusionary rule was adopted by the U.S. Supreme Court in 1984 and by the Ohio Supreme Court in 1986.
"Today we hold that when the police conduct a search in objectively reasonable, good-faith reliance upon binding appellate precedent, the exclusionary rule does not apply," Justice Lanzinger wrote.
While the dissent claims it is inconceivable that Toledo's police officers did not realize the court was not making probable-cause findings before issuing warrants, Justice Lanzinger pointed to a 2011 U.S. Supreme Court decision holding that police conduct in strict compliance with binding judicial precedent – such as the Sixth District's ruling in Overton – meets the good-faith exception to the exclusionary rule.
With respect to the Toledo Municipal Court, "[i]t is incumbent upon the [court] to amend the process for issuing arrest warrants and to conform with the requirements of the Constitution, Crim.R. 4, and case precedent before issuing a warrant," Justice Lanzinger stressed. "In addition, police officers, peace officers, sheriffs, and all those in law enforcement can no longer rely in good faith on any warrant issued by the Toledo Municipal Court without a neutral and detached magistrate making an independent determination of probable cause. Today's decision should be a catalyst for that court to seek new, constitutionally conforming warrants and will provide notice that any warrants that are similarly constitutionally defective can no longer be relied on or acted upon."
The court's majority opinion was joined by Chief Justice Maureen O'Connor and Justices Terrence O'Donnell, Judith L. French, Sharon L. Kennedy, and William M. O'Neill. Justice O'Donnell wrote a separate concurring opinion, which Justice Kennedy joined. Justice Paul E. Pfeifer dissented.
In his concurrence, Justice O'Donnell emphasized that the Toledo Municipal Court must change its process for issuing arrest warrants and adhere to constitutional requirements.
"Members of law enforcement cannot in good faith rely on any warrant issued by the Toledo Municipal Court absent an independent determination of probable cause from a neutral and detached magistrate," he wrote. "New and constitutionally conforming warrants must be obtained in order to conform with the Fourth Amendment, and the outstanding defective warrants can no longer be relied on or acted upon."
In dissent, Justice Pfeifer wrote, "Our country is considered to be governed by the rule of law, not as a police state. But the facts of this case suggest that the residents of Lucas County have been the subject of innumerable warrants that were issued as if by the police department itself. The warrants were issued virtually without scrutiny, and it is inconceivable that the officers did not realize this."
Citing United States v. Leon (1984), Justice Pfeifer pointed out that court officials are tasked with issuing warrants because they are "'a more reliable safeguard against improper searches than the hurried judgment of a law enforcement officer ….'" However, he noted, the clerk in this case abandoned her judicial role and served as a "rubber stamp" for the police.
The police did not have reason to think that the requests for warrants included a basis for finding probable cause, so they could not in good faith believe the warrants were valid, Justice Pfeifer reasoned. He concluded that the evidence in this case should be excluded to discourage any further unconstitutional behavior.
"Toledo police have been relying on this flagrantly unconstitutional procedure for years now," he wrote. "A forceful message needs to be sent to deter similar misconduct, and suppression in this case would send that message."
"I am not unmindful of the fact that evidence procured using the unconstitutionally issued arrest warrants led to Hoffman's conviction for a heinous murder and that suppression of the evidence would make it harder to prosecute him in a new trial," he added. "But that is no reason to overlook the grave constitutional violations that occurred in this case."
2013-0688. State v. Hoffman, Slip Opinion No. 2014-Ohio-4795.

View oral argument video of this case.
Please note: Opinion summaries are prepared by the Office of Public Information for the general public and news media. Opinion summaries are not prepared for every opinion, but only for noteworthy cases. Opinion summaries are not to be considered as official headnotes or syllabi of court opinions. The full text of this and other court opinions are available online.

PDF files may be viewed, printed, and searched using the free
Acrobat
®
Reader
Acrobat Reader is a trademark of Adobe Systems Incorporated.