Death at OSU Wexner Medical Center Leads to $132,500 Settlement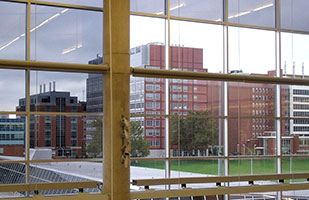 OSU Wexner Medical Center Settles Suit in Court of Claims.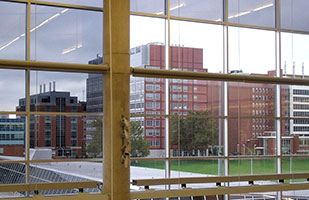 OSU Wexner Medical Center Settles Suit in Court of Claims.
Yong Hui Sheffield, exec., etc., et al. v. The Ohio State University Medical Center v. Ohio Healthcare Purchasing, Inc., etc., et al., Case No. 2013-00013
The family of a Powell man, who died from complications caused by an air embolism, settled with The Ohio State University Wexner Medical Center for $132,500.
According to court documents, Daniel Sheffield in July 2012 was being treated for an infection when Paul Gullett, a nurse, removed a catheter from Sheffield's neck causing an air bubble in his blood stream leading to a stroke. Sheffield died from complications about two and a half months later. His family claimed Gullett failed to make sure Sheffield was in the proper position causing the embolism.
The Sheffield family, alleging wrongful death and medical negligence, among other claims, sued the hospital in the Ohio Court of Claims in January 2013 because Gullett worked for the hospital.
In its response to the lawsuit, OSU Wexner Medical Center said Gullett was a contract employee and therefore the hospital shouldn't be part of the complaint. The Court of Claims is given original jurisdiction to hear and determine all civil actions filed against the state of Ohio and its agencies. The court doesn't hear claims about individuals, but determines if the state agency or university is responsible for the person's actions.
In February 2014, the court determined that Gullett couldn't be sued because he was subject to immunity for working for a state agency. The Sheffield family later added two other companies in the suit that provided the contract nurses to the hospital. OSU Wexner Medical Center also in turn filed claims against Ohio Healthcare Purchasing, Inc. (OHP) and Medical Staffing Options, Inc. (MSO), alleging they were responsible for Gullett's error.
After fighting nearly two and a half years in court, OSU Wexner Medical Center will give the Sheffield family $132,500 in the settlement approved by the court on May 20. In exchange for the money, the Sheffields agreed to not file any future claims with the hospital. The OSU Wexner Medical Center doesn't admit liability in the settlement. The Sheffields and OHP also settled for an undisclosed sum.
OSU Wexner Medical Center dismissed its suit against OHP with prejudice (the suit can't be refiled) and dismissed its suit against MSO without prejudice (it can be filed again at a later date).
To access information on other cases visit the Court of Claims website.
Please note: Opinion summaries are prepared by the Office of Public Information for the general public and news media. Opinion summaries are not prepared for every opinion, but only for noteworthy cases. Opinion summaries are not to be considered as official headnotes or syllabi of court opinions. The full text of this and other court opinions are available online.