Psychologist's Testimony Violated Defendant's Constitutional Rights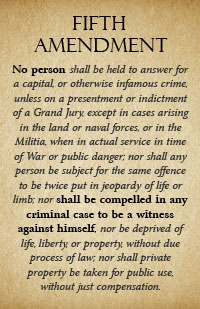 The Fifth Amendment to the U.S. Constitution protects against self-incrimination. The testimony from a court-ordered psychologist that a Cincinnati defendant lied about his mental health issues violated that protection.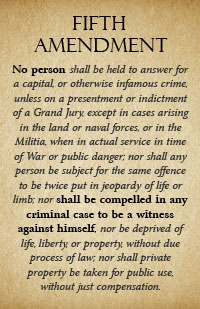 The Fifth Amendment to the U.S. Constitution protects against self-incrimination. The testimony from a court-ordered psychologist that a Cincinnati defendant lied about his mental health issues violated that protection.
When a defendant raises an incompetency or insanity defense and then abandons the defense, testimony from a psychologist about the defendant feigning mental illness during the court-ordered psychiatric evaluation is inadmissible and violates the defendant's constitutional right against self-incrimination, the Ohio Supreme Court ruled today.
In the murder and robbery trial of Joseph Harris of Cincinnati, the violation was not harmless, and he is entitled to a new trial, Justice Sharon L. Kennedy wrote for the Supreme Court in a unanimous judgment.
The decision affirmed the First District Court of Appeals' ruling.
Facts of the Case
In September 2010, Shane Gulleman drove from Indiana to Cincinnati to purchase OxyContin from Harris. Gulleman was later found dead in his car, having been shot several times.
After Harris was indicted in October 2010, he submitted a filing that he was incompetent to stand trial and pled not guilty by reason of insanity (NGRI). The court appointed a clinical psychologist, Carla Dreyer, to evaluate Harris. Dreyer concluded that he was competent to stand trial and did not meet the requirements for an NGRI plea.
In May 2011, Harris filed a notice that he intended to present an alibi that he had spent the day of the murder with his sister. The jury trial began June 15, 2011.
The state called Dreyer as a witness in its case-in-chief. The defense objected to Dreyer being allowed to testify and withdrew the incompetency suggestion and the NGRI plea, but the court overruled the objection. In her testimony about Harris's evaluation, Dreyer said "he was malingering both cognitive and psychiatric difficulties" and "feigning some symptoms and probably exaggerating others."
Two witnesses at the crime scene and four inmates who had conversations with Harris also testified.
The jury found Harris guilty of murder, aggravated murder, aggravated robbery, and a weapons charge.
On Appeal
Harris appealed to the First District, which reversed and ordered the case back to the lower court for a new trial. The state filed an appeal with the Ohio Supreme Court.
The Supreme Court's Ruling
Justice Kennedy explained that R.C. 2945.371(J) bars the use of a defendant's statements made in an evaluation or hearing on the issue of his or her guilt and that the law provides the Fifth Amendment protection in the U.S. Constitution. That protection was acknowledged in two U.S. Supreme Court cases and in State v. Cooey, a 1989 Ohio Supreme Court decision, she noted.
The statute also does not allow evidence from the defendant's psychiatric evaluation to be admitted if the defendant did not ask for the evaluation or did not try to present psychological evidence in his or her defense, Justice Kennedy added. She pointed out, though, that the state can use this type of testimony for other matters.
In Harris's case, "the record demonstrates that Harris had abandoned his NGRI plea and would not be introducing psychiatric evidence at trial," she wrote. "Therefore, Dreyer's testimony regarding Harris's feigning of mental illness was inadmissible during the state's case-in-chief pursuant to R.C. 2945.371(J)."
Justice Kennedy then determined a reasonable possibility existed that Dreyer's testimony helped lead to Harris's conviction.
"[T]he erroneous admission of Dreyer's testimony had an impact on the verdict and was not harmless beyond a reasonable doubt," she reasoned.
"Dreyer's testimony regarding Harris's feigning of mental illness was an opinion as to Harris's credibility," she explained. "Judging Harris's credibility was not Dreyer's role. … Additionally, her opinion that Harris lacked veracity would have caused a reasonable juror to judge Harris harshly. For example, her expert opinion that Harris was feigning mental illness could reasonably have enhanced the credibility of the jailhouse informants. More importantly, given the weight the jury would likely have assigned to Dreyer's testimony, a reasonable juror would be inclined to view with suspicion Harris's own testimony about the events surrounding the shooting and his contention that he had not intended to rob [Gulleman]."
In reviewing the strength of the remaining evidence presented at trial after excluding Dreyer's testimony, Justice Kennedy noted that the state's robbery case turned on whether the jury thought the jailhouse inmates' or Harris's own testimony was more credible – and because of Dreyer's wrongly admitted testimony, the jury could not properly make that decision.
As a result, the Supreme Court granted Harris a new trial.
Justice Kennedy's opinion was joined by Chief Justice Maureen O'Connor and Justices Paul E. Pfeifer, Terrence O'Donnell, Judith Ann Lanzinger, and William M. O'Neill. Justice Judith L. French concurred only in the judgment of the court.
Concurring Opinion
Justice French agreed with the court that Dreyer's testimony infringed on Harris's constitutional rights and that the error was not harmless.
However, she reasoned that R.C. 2945.371(J) does not apply in this case because it "prohibits the state from introducing certain statements that 'a defendant makes in an evaluation or hearing.' (Emphasis added.)"
"[T]he state did not introduce any statements that Harris made during his evaluation; rather, it introduced Dr. Dreyer's opinion that Harris was feigning mental illness," she concluded.
2013-0414. State v. Harris, Slip Opinion No. 2015-Ohio-166.

View oral argument video of this case.
Please note: Opinion summaries are prepared by the Office of Public Information for the general public and news media. Opinion summaries are not prepared for every opinion, but only for noteworthy cases. Opinion summaries are not to be considered as official headnotes or syllabi of court opinions. The full text of this and other court opinions are available online.

PDF files may be viewed, printed, and searched using the free
Acrobat
®
Reader
Acrobat Reader is a trademark of Adobe Systems Incorporated.