City's Drilling Ordinances Clash with State Oil and Gas Law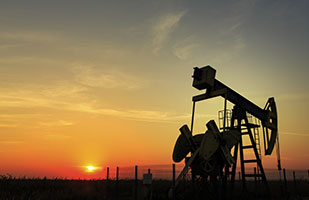 The sun has set on a northeastern Ohio city's efforts to enforce local laws requiring zoning certificates, fees, and notification from oil and gas drillers.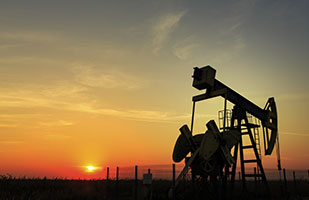 The sun has set on a northeastern Ohio city's efforts to enforce local laws requiring zoning certificates, fees, and notification from oil and gas drillers.
Local drilling and zoning ordinances in Munroe Falls cannot be enforced because they conflict with the state law regulating oil and gas wells and operations, the Ohio Supreme Court concluded today.
The court ruled that a Munroe Falls' zoning ordinance and four local laws governing oil and gas drilling are not an appropriate exercise of the city's home rule powers. The city had obtained a court order stopping Beck Energy Corporation from drilling until the company complied with local law.
In the Supreme Court's lead opinion, Justice Judith L. French wrote that home rule does not allow a municipality "to discriminate against, unfairly impede, or obstruct oil and gas activities and operations that the state has permitted under R.C. Chapter 1509."
The decision upholds the judgment of the Ninth District Court of Appeals.
Case History
In 2004, the state legislature passed laws to provide "uniform statewide regulation" of oil and gas production. The legislature preserved some powers for local governments, but gave "sole and exclusive authority" to the state to regulate the permitting, location, and spacing of oil and gas wells and their operations in Ohio. A division of the state natural resources department is the regulatory authority that oversees these activities.
Beck Energy obtained a state permit in 2011 to drill an oil and gas well on property in Munroe Falls. Once drilling began, the city asked a Summit County court to permanently stop the work and alleged that the company was violating several local laws. The Munroe Falls ordinances, enacted between 1980 and 1995, require a zoning certificate for construction or excavation, mandate a waiting period, impose a fee and a bond deposit, and provide for a public hearing, among other provisions.
The trial court granted the city's request and prohibited Beck Energy from drilling until the local requirements were met. The Ninth District reversed the decision, and the city appealed to the Ohio Supreme Court.
Court's Ruling
The Home Rule Amendment to the Ohio Constitution gives municipalities the power of local self-government as long as their ordinances do not conflict with general state laws.
Justice French determined that the Munroe Falls ordinances conflict in two ways with R.C. 1509.02, which provides for the state's sole and exclusive regulatory authority over oil and gas production.
First, she pointed out, the local laws bar state-licensed oil and gas operations in Munroe Falls, but the statute allows these operations. She explained that the city's ordinances and the statute clearly regulate the same activity – oil and gas drilling – and the ordinances make the state permit "meaningless" unless Beck Energy abides by the city's permitting requirements as well.
"This is a classic licensing conflict under our home-rule precedent," Justice French wrote. "We have consistently held that a municipal-licensing ordinance conflicts with a state-licensing scheme if the 'local ordinance restricts an activity which a state license permits.'"
Second, the statute "explicitly reserves for the state, to the exclusion of local governments, the right to regulate 'all aspects' of the location, drilling, and operation of oil and gas wells, including 'permitting relating to those activities,'" she added. "While R.C. 1509.02 preserves the extensive regulatory control given to municipalities over a wide range of infrastructure — from alleys to aqueducts, see R.C. 723.01 and 4513.34 — it explicitly prohibits them from exercising those powers in a way that 'discriminates against, unfairly impedes, or obstructs' the activities and operations covered by R.C. 1509.02."
Justice French noted that the court's decision last year striking down part of a tow-truck regulation statute (Cleveland v. State) does not contradict this ruling. In the tow-truck case, the court held that a provision in the statute prohibiting municipal regulation of towing companies did not qualify as a general law. The court never had to address whether the city ordinances in that case conflicted with the statute, she explained.
Votes
The court's lead opinion was joined by Chief Justice Maureen O'Connor and Justice Sharon L. Kennedy. Justice Terrence O'Donnell agreed only with the court's judgment and wrote a separate concurring opinion, which Justice Kennedy joined.
Justice Judith Ann Lanzinger dissented in an opinion joined by Justices Paul E. Pfeifer and William M. O'Neill. Justices Pfeifer and O'Neill each wrote a dissenting opinion as well.
In Concurrence
Justice O'Donnell concurred with the lead opinion that R.C. 1509.02 preempts the parallel local permitting ordinances regulating the technical aspects of oil and gas drilling, which, he noted, the zoning code in Munroe Falls had incorporated. He emphasized, though, that the ruling is limited to the five ordinances reviewed in the case.
"This appeal does not present the question whether R.C. 1509.02 conflicts with local land use ordinances that address only the traditional concerns of zoning laws, such as ensuring compatibility with local neighborhoods, preserving property values, or effectuating a municipality's long-term plan for development, by limiting oil and gas wells to certain zoning districts without imposing a separate permitting regime applicable only to oil and gas drilling," he wrote.

"Thus, in my view, it remains to be decided whether the General Assembly intended to wholly supplant all local zoning ordinances limiting land uses to certain zoning districts without regulating the details of oil and gas drilling expressly addressed by R.C. Chapter 1509."
Three-Justice Dissent
Justice Lanzinger is not convinced the Munroe Falls ordinances conflict with state statute.
"R.C. 1509.02 subjects the drillers of oil and gas wells to the supervision of a state agency," she wrote. "But the statute itself does not set forth any requirements that conflict with the city's zoning ordinances. Nor does R.C. 1509.02 purport to take away authority from municipalities in enacting their own police, sanitary, and other similar regulations in this area." 
"What I believe must be recognized is that the state and the local authority have differing interests in this important matter," she added. "The purpose of comprehensive local zoning is exercise of local police power to promote the health, safety, and general welfare of the public. … The purpose of R.C. Chapter 1509 is to regulate methods of producing oil and gas statewide. … These legislative purposes are distinct, and together they present dual conditions to the operation of the oil and gas industry."
"There is no need for the state to act as the thousand-pound gorilla, gobbling up exclusive authority over the oil and gas industry, leaving not even a banana peel of home rule for municipalities," she concluded.
Justice Lanzinger would return the case to the appellate court for it to determine whether the ordinances simply supplement the state regulation of oil and gas drilling in Ohio.
Additional Dissenting Opinions
Noting that he joins Justice Lanzinger's dissent, Justice Pfeifer described the longtime oil drilling history in Ohio and wrote that the legislature has tried in R.C. Chapter 1509 to provide order to the state's "scattershot way of dealing with oil booms."
"I would find that R.C. 1509.02 leaves room for municipalities to employ zoning regulations that do not conflict with the statute," he concluded. "By leaving some space for local control, the General Assembly has recognized that a 'big picture' approach with local input is the best way to encourage the responsible and sustainable development of Ohio's natural resources."
In his dissent, Justice O'Neill, who also joins with Justice Lanzinger's dissenting opinion, concluded that local control of oil and gas drilling has been taken away from Ohio's citizens.
"The Ohio General Assembly has created a zookeeper to feed the elephant in the living room," he wrote. "What the drilling industry has bought and paid for in campaign contributions they shall receive."
2013-0465. State ex rel. Morrison v. Beck Energy Corp., Slip Opinion No. 2015-Ohio-485.

View oral argument video of this case.
Please note: Opinion summaries are prepared by the Office of Public Information for the general public and news media. Opinion summaries are not prepared for every opinion, but only for noteworthy cases. Opinion summaries are not to be considered as official headnotes or syllabi of court opinions. The full text of this and other court opinions are available online.

PDF files may be viewed, printed, and searched using the free
Acrobat
®
Reader
Acrobat Reader is a trademark of Adobe Systems Incorporated.