Columbus Judge Reprimanded for Comments to Jury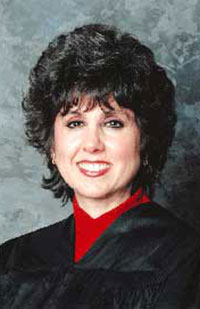 Franklin County Municipal Court Judge Amy Salerno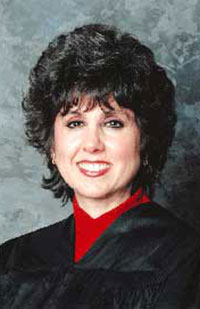 Franklin County Municipal Court Judge Amy Salerno
The Ohio Supreme Court today publicly reprimanded Judge Amelia (Amy) Salerno of the Franklin County Municipal Court for remarks she made to a jury after a not-guilty verdict.
Following a criminal trial, Judge Salerno told the jurors, along with others from the jury pool, that the verdict in the case was wrong, and she also disclosed additional charges pending against the defendant.
In a unanimous decision, the Supreme Court concluded that Judge Salerno violated two judicial conduct rules – one that requires judges to behave in ways to promote the judiciary's integrity and impartiality, and another that bars judges from commenting on jury verdicts except in a court order or opinion.
Several jurors were upset by Judge Salerno's criticisms, and her statements attracted national media coverage, subjecting the state's judicial system to criticism and ridicule, the court noted.
In May 2014, the Ohio State Bar Association filed the charges against Judge Salerno, who has served on the municipal court since 2005. The judge and the bar association agreed to certain facts, the violations, and the sanction. The Board of Commissioners on Grievances and Discipline (now called the Board of Professional Conduct) recommended that the Supreme Court adopt the consent-to-discipline agreement between the parties, and the Supreme Court agreed in its per curiam opinion.
2014-1380. Ohio State Bar Assn. v. Salerno, Slip Opinion No. 2015-Ohio-791.
Please note: Opinion summaries are prepared by the Office of Public Information for the general public and news media. Opinion summaries are not prepared for every opinion, but only for noteworthy cases. Opinion summaries are not to be considered as official headnotes or syllabi of court opinions. The full text of this and other court opinions are available online.

PDF files may be viewed, printed, and searched using the free
Acrobat
®
Reader
Acrobat Reader is a trademark of Adobe Systems Incorporated.