Older Generations Give Courts Reason to Participate in Elder Abuse Awareness Day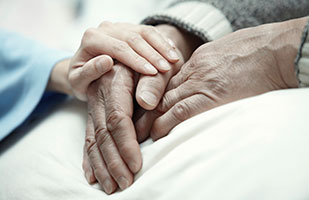 Ohio's older generations participate in forums for World Elder Abuse Awareness Day. (Zhenikeyev/iStock/Thinkstock)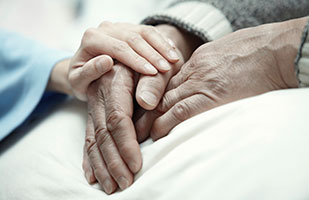 Ohio's older generations participate in forums for World Elder Abuse Awareness Day. (Zhenikeyev/iStock/Thinkstock)
Several courts across Ohio are supporting the Baby Boomer generation and their parents today by participating in World Elder Abuse Awareness Day.  World Elder Abuse Awareness Day is an international call to explore elder abuse and exploitation.
In Stark County, Probate Court Judge Dixie Park, along with the Stark Multidisciplinary Advocacy and Protective Resources Team (SMART,) is leading a "Justice for All" seminar on elder abuse to recognize problems facing the elderly and disabled.
The Scripps Gerontology Center at Miami University found that about 156,000 Ohioans turn 60 years old every year and that Ohio is sixth in the nation in its senior population.
 "Due to the rapidly growing elderly population, it is of utmost importance to raise awareness and educate the public about elder abuse – not only to address it, but to prevent it," Judge Park said.
The Ohio Department of Job and Family Services reported 15,475 cases of elder abuse in the 2011-2012 fiscal year, but Judge Park said research estimates that only 1 in 6 elder abuse cases are reported. 
"Elder abuse has been called the 'silent epidemic,'" Judge Park said. "Applying what we know, that number skyrockets to 92,850 more cases."
Ohio Supreme Court Justice Sharon L. Kennedy will speak at the Stark County event where more than 200 people are registered to attend.
In Franklin County, the Central Ohio Area Agency on Aging and the Franklin County Office on Aging are sponsoring a daylong discussion about available services and gaps in services across the county.
Julia Nack, Volunteer Guardian Program director for the agency, said several Franklin County Probate Court personnel, as well as staff from the Columbus city attorney and county prosecutor's offices, and local police and fire departments, mental health agencies and adult protective services are attending today's discussion.
"Our goal is to help break down the silos we operate in, learning each other's jargon, and generally understand how we can better respond," Nack said.
Nack said Judge Daniel Hawkins of Franklin County Environmental Court, a division of the Municipal Court, will speak about a new hoarding initiative and Detective Eric Harp will speak about "financial exploitations of an elder" he investigated.
In Union County, Common Pleas Court Judge Charlotte Coleman Eufinger on June 10 led a discussion on elder abuse with a forum designed to help seniors identify and report financial fraud, scams, and physical abuse. Local law enforcement and community leaders joined the conversation.
World Elder Abuse Awareness Day is celebrated worldwide on June 15.