Three Ohioans Become Court Management Fellows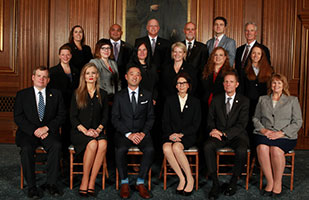 2016 ICM Fellows Program Class.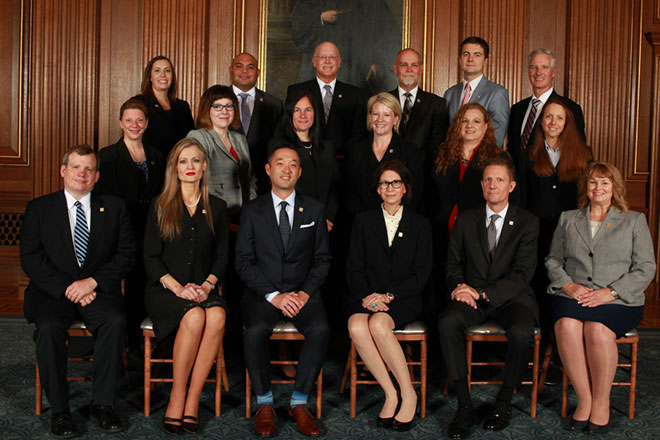 2016 ICM Fellows Program Class.
Three Ohio court officials have completed the rigorous requirements to become fellows of the Institute for Court Management (ICM). Cuyahoga County Domestic Relations Court Chief Magistrate Serpil Ergun, Findlay Municipal Court Clerk David C. Spridgeon, Franklin County Municipal Court Clerk Lori Tyack, and 15 other court professionals from the United States and Guam took part in graduation ceremonies at the U.S. Supreme Court in Washington, D.C.
The ICM Fellows Program, the only program of its kind in the United States, was established more than 45 years ago to improve the management of state court administration. The intensive four-phase educational program better prepares court professionals for management and leadership positions. The culmination of the process is a presentation phase where participants must demonstrate their leadership skills by developing and clearly articulating the results of their findings and recommendations before a respected panel and their classmates.
The Ohio Fellows and project topics:
Ergun: "Evaluating Parenting Coordination: Does It Really Work?"
Spridgeon: "Best Practices for Collecting Fines and Costs"
Tyack: "Assigning Cases to Specialized Dockets: Are We Getting it Right?"
Since the first class of graduates in 1970, nearly 1,250 court professionals in 48 states, the District of Columbia, Guam, and 12 foreign countries have become Fellows.