Judicial College Employee Honored with National Award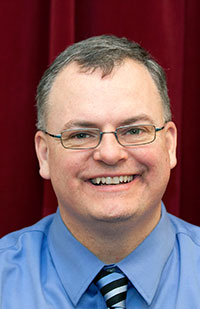 Kristopher Steele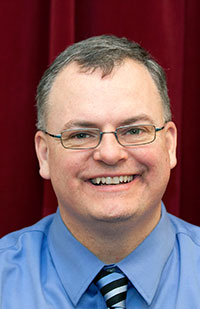 Kristopher Steele
A 13-year Supreme Court of Ohio Judicial College employee received a national award today that recognizes his vital behind-the-scenes contributions.
Kristopher Steele, who serves as an education program manager dedicated to court personnel instruction, received the 2016 Perkins Award from the National Association for Court Management at the group's annual meeting in Pittsburgh.
Established in 2013, the award is presented annually "to an individual who consistently goes above and beyond the call of duty to make behind-the-scenes contributions to the field of court administration, the court in which he or she works, and ultimately the public." The award's namesake – Linda Perkins – worked for NACM for 28 years and was its first recipient.
Several nominating letters cited Steele's professionalism, collegiality, and attention to detail. Specific references lauded his leadership in developing the Ohio Probation Officer Training Program, which began in January 2014. Steele worked with the Ohio Department of Rehabilitation and Correction and the Ohio Chief Probation Officers Association to meet requirements of a new state law to standardize training, reduce recidivism, and increase public safety. More than 1,000 probation officers have completed the program.
"It's because of employees like Kristopher that the Supreme Court has an outstanding reputation nationally," said Chief Justice Maureen O'Connor. "I have received multiple compliments about the Judicial College programs and our staff from my colleagues when attending national meetings."
A black belt in Sato Matsumura Shorin Ryu (a traditional Okinawan style of karate) and a Boy Scout leader, Steele served as a probation officer in Delaware County before joining the Supreme Court in 2003. Steele lives in Delaware with his wife, Tamara, and two sons, Nathan and Jack.
"I am honored to win this award and will accept it on behalf of all the other dedicated personnel working behind the scenes at courts to help improve services to their communities," Steele said.