Morgan County to Host Ohio Supreme Court Session on April 6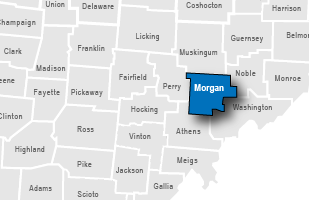 Morgan County will host Supreme Court Off-Site Court session in April.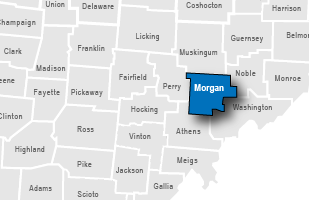 Morgan County will host Supreme Court Off-Site Court session in April.
The Ohio Supreme Court will hear oral arguments in Morgan County on April 6. The visit is part of the Supreme Court's twice-a-year Off-Site Court program.
Chief Justice Maureen O'Connor and Justices Terrence O'Donnell, Sharon L. Kennedy, Judith L. French, William M. O'Neill, Patrick F. Fischer, and R. Patrick DeWine will hear oral arguments in three cases beginning at 9 a.m. at Morgan High School.
The cases include: Johnson v. Montgomery (Case No. 2016-0790), State v. Banks-Harvey (Case No. 2016-0930), and Stewart v. Vivian (Case No. 2016-1013). Previews of the central arguments in each of these cases can be accessed here.
"Part of our mission as an institution is to educate the public about the court system," Chief Justice O'Connor said of the 73rd time the court will take its show on the road. "By conducting oral arguments in communities across Ohio, students can observe the court in action and how the judicial branch works."
Morgan County Common Pleas Court Judge Dan W. Favreau extended a formal invitation to the Supreme Court and is hosting the event along with the Morgan County Bar Association.
Initiated in 1987, Off-Site Court enhances students' understanding of the legal system by enabling them to interact with justices, attorneys, and court staff. Students and teachers receive curriculum material to study beforehand, including case summaries. Local attorneys team with educators at the participating school to explain Ohio's judicial system and to review case materials.
On the morning of April 6, students will participate in a question-and-answer session with the justices. In addition, after attending oral arguments, students will meet with the case attorneys for a debriefing and discussion of the legal issues.