Supreme Court Issues $2.8 Million in Technology Grant Funding to 70 Local Court Projects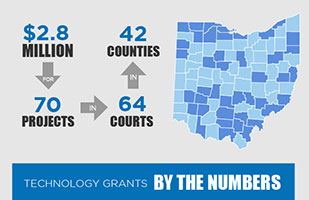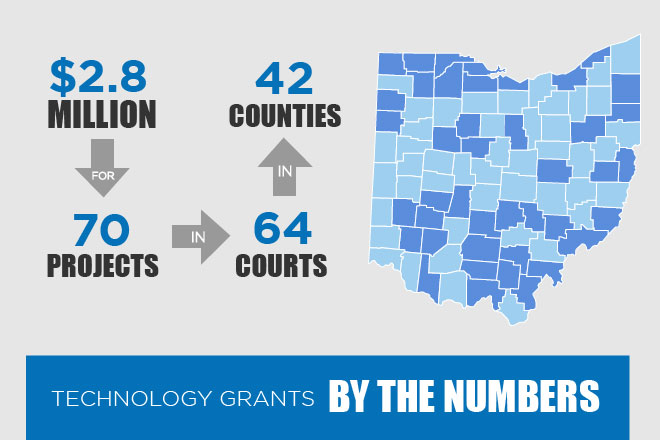 The Ohio Supreme Court announced today that 70 local court projects received more than $2.8 million in technology grant funding.
Ohio courts were encouraged to submit one funding request for up to two separate projects in the competitive program. Courts located within an entity deemed to be in Fiscal Emergency or Fiscal Watch by the Ohio Auditor and those that had not received a technology grant previously were given priority.
"Technology grants increase access to justice to more Ohioans and remove barriers to the efficient and effective administration of justice for local courts," Chief Justice Maureen O'Connor said. "Without this initiative, many much-needed technology improvements in courts around Ohio would not occur."
For this third annual round of funding, preference was given to projects in the following order:
Upgrade to the court's existing case management system that affects caseflow;
Upgrade, replacement, or purchase of other technology systems that affect caseflow or the fundamental duties of the court;
Upgrade, replacement, or improvement to computer hardware or equipment that supports the case management system or other systems that affect caseflow or the fundamental duties of the court;
All other computer hardware and software or equipment, including physical security equipment related projects.
View the complete list of recipients.

PDF files may be viewed, printed, and searched using the free
Acrobat
®
Reader
Acrobat Reader is a trademark of Adobe Systems Incorporated.