Chief Justice Calls for Informed Voters, Diversity in Legal Profession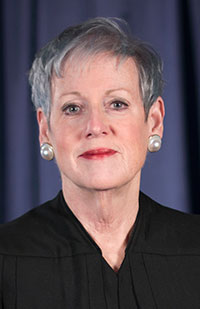 Chief Justice Maureen O'Connor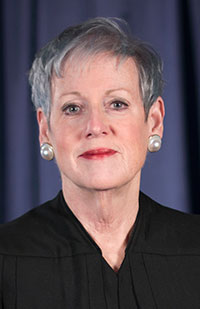 Chief Justice Maureen O'Connor
Ohio Supreme Court Chief Justice Maureen O'Connor spoke to nearly 100 viewers during a League of Women Voters of Ohio's "Lunching with the League" event this week to answer a number of topics affecting the judiciary today.
In her message, she thanked the group for its work overall and, in particular, its help with the website judicialvotescount.com.
"I think there is a huge difference between increased voter participation and informed voter participation," Chief Justice O'Connor told the luncheon this week via Zoom. "We have to be creative."
Judicial Votes Count (JVC) provides judicial candidate information for primary and general elections. Visitors to the site were at an all-time high in last fall's Ohio elections.
Publicity about the site is important to its viewer growth. Regarding the next step for JVC, the chief justice said: "To get people educated via social media is probably going to be the method that we're going to use."
The Judicial Votes Count initiative began with the 2015 election cycle when Chief Justice O'Connor brought together the League, the Ohio State Bar Association, the Bliss Institute at the University of Akron, the Ohio News Media Association, and the Ohio Association of Broadcasters to better educate Ohioans about judges and the Ohio court system and to increase voter participation in judicial elections.
"We really do enjoy the partnership on Judicial Votes Count," Executive Director Jen Miller said. "We absolutely believe in the critical role that voters and civic education play in making sure that voters participate in judicial election in an informed and active way."
Chief Justice O'Connor stressed the importance of teaching young students about civics and elections.
"If we don't educate our youth, and if we don't concentrate in grade school and high school, we're lost," she said. "We can see we're lost (today) because of the fact that we haven't concentrated on that in our school system appropriately."
During a Q-&-A session, Miller asked how we should address gender gaps in leadership roles within the legal field. Chief Justice O'Connor called for increasing support for women of color and transgendered persons in the legal profession.
"We just had a United States Supreme Court decision, maybe two years ago, that came out and said discrimination based on sex means discrimination for transgendered and people of diverse identification, self-identifying. To me, that's progress.
"That's progress in the law, but it's also progress in our thinking in how we need to be accepting and we need to be realistic and realize that it's no longer straight, white women that need our protection and need our voice and need the opportunities and need the recognition."
Chief Justice O'Connor complimented the League's luncheon forum.
"You've got the perspective of your membership from around the state, which is probably pretty diversified," the chief justice said. "Maybe this is a new forum, but I think it's a great idea."