Court Expands Public Access Through Online Chat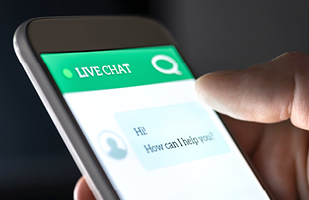 The clerks at Ashtabula Municipal Court can now answer questions online in real time through a live chat.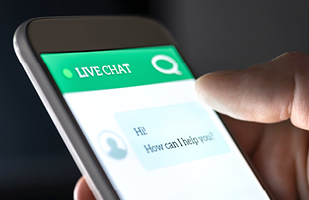 The clerks at Ashtabula Municipal Court can now answer questions online in real time through a live chat.
The way people can interact with courts using technology and digital access is unlike anything Tonja Amato could have imagined when she first started as a clerk at Cuyahoga County Juvenile Court.
"Back in the '90s when people had a question about their case, there were only two options: in person and over the phone," said Amato, who became the court administrator for Ashtabula Municipal Court in 2016.
The Ashtabula court's newest service features direct communication in a modern way – an online chat. During court hours, people can instantaneously message a member of the clerk's office to get answers for any court-related questions. The most common are the cost of a traffic ticket, whether a person has any court fines, and the date of a court hearing.
"We're a really busy court, and this feature allows us to save time for the public and our staff," said Amato, referring to the nine employees who processed 6,673 cases in 2022, according to case statistics submitted to the Supreme Court of Ohio.
The chat icon in the bottom right corner of the municipal court's website guides users through one or two basic questions. The answers direct the user to the appropriate section of the clerk's office, which is divided into traffic, criminal, civil, and small claims cases. If one staff member doesn't have an answer, the user is immediately connected to another person for help. Chat conversations can be saved by downloading the transcript to a computer or smartphone, so the user doesn't forget any important information.
"We provide clear and concise information, so people understand their situations and the court's processes," said Amato.
She hopes the addition of the online chat will lead to other advancements in how the court can connect with people. Those include e-filing, which eliminates the need to submit documents in person or by fax, and an online court docket, so anyone can access information about a case or a traffic ticket at any time.
"They're significant steps in improving the court's public communication and accessibility, further solidifying our commitment to serving the community," said Amato.