Chief Justice Kennedy Begins New Court Leadership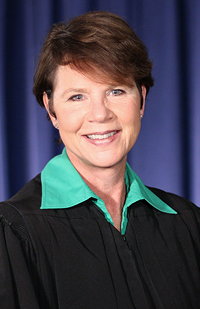 Chief Justice Sharon L. Kennedy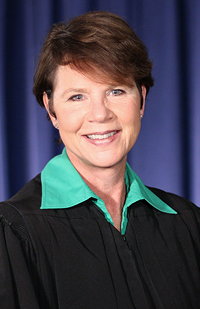 Chief Justice Sharon L. Kennedy
Chief Justice Sharon L. Kennedy chose a career in the justice system because of her desire to protect and serve people. On Jan. 1, 2023, she became the leading judicial figure in the state, beginning her term as the 11th chief justice of the Supreme Court of Ohio.
"My father told me I could be anything I wanted be," said Chief Justice Kennedy, who has been on the Court since 2012. "There are only three rules to life – decide and commit, work hard, and have fortitude."
The first-generation college student got her undergraduate degree in social work to learn "how to help people solve life problems." Chief Justice Kennedy then began her career in the justice system as a Hamilton police officer in 1985 and believed she could do more to help people by becoming a lawyer. That idea of providing greater reach is what drew the justice to study at the University of Cincinnati College of Law.
As an attorney in private practice, she served the legal needs of families and the less fortunate and served as a part-time magistrate for Butler County Area Courts. Later, she would serve 13 years as a domestic relations judge in Butler County.
Throughout her career, understanding the need for compassionate justice, Chief Justice Kennedy used her collaborative problem-solving skills to address issues for the people she served.  While in private practice she partnered with Butler County Juvenile Court to develop the Compass Life-Skills Program. Serving in the trial court, Chief Justice Kennedy worked with state legislators to simplify family law cases and collaborated with local agencies to help families who were struggling financially and entangled in the justice system.
"Seeing what I could accomplish through the collaborative problem-solving process, I understood that serving as a justice would afford me an opportunity to make a bigger impact," said Chief Justice Kennedy.  She leads the Lean Forward Initiative, a statewide group advancing the treatment of justice-involved veterans.
"There's a compassionate side for those of us who serve in the justice system that gets overlooked," said Chief Justice Kennedy. "When you see yourself in the eyes of the people you serve, you can better understand how your actions directly impact the lives of others and how, by giving a little more, you can help them overcome the obstacles that are holding them back in life from reaching their fullest potential."
The 154th justice credits her parents and mentors for showing her the many ways to have an impact on people and families. Chief Justice Kennedy said, "As public servants, we are called to answer one question, 'will what we do be better for the people we serve?' From that question, our calling as judges is to ensure access to the courts, which includes transparency and the timely resolution of cases, in a fair and impartial manner. And to serve our communities by helping those who are marginalized not just see a pathway to reach their full potential, but to achieve it."