Deadline Nears for Court Technology Grants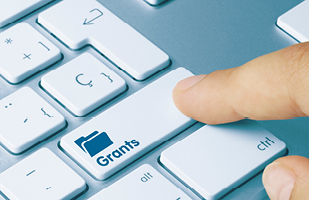 Courts seeking a Supreme Court tech grant must apply by 5 p.m. this Friday.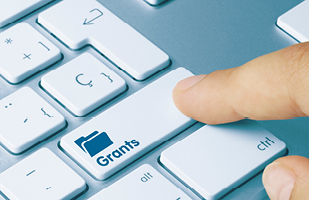 Courts seeking a Supreme Court tech grant must apply by 5 p.m. this Friday.
Ohio courts seeking upgrades to operations, communications, or security for 2023 have until Friday by 5 p.m. to apply for a Supreme Court of Ohio Technology Grant.
Administrator Jocelyn Patton and the Richland County Probate Court are benefiting from a technology grant the court received last year. The probate court's grant has helped with a digital transformation that will make adoption records and estate filings as far back as the 1800's accessible online for court personnel and the public.
"Last year was my first time going through the grant process and it couldn't have been easier. The court's staff was so helpful to make sure I had everything I needed when submitting the application," said Patton, who has been with the court since 2020.
The grant was one of 48 projects funded last year to modernize court operations through the Supreme Court Technology Grant program. Local courts have received more than $40 million since the program began in 2015.
Access to case files wasn't the only motivation behind Patton's application. Storing paper documents dating back centuries requires a lot of space. The records that were scanned, digitized, and uploaded to the court's case management system cleared out 550 boxes. With those boxes out of the way, the court plans to convert the storage area into a new, larger courtroom to create more space for its biggest proceedings.
"The happiest day for probate courts are adoptions," said Patton. "Unfortunately, there have been times we couldn't fit everyone in the courtroom."
Patton credits the court's more spacious and accessible future in large part to the tech grant. She's thankful for the opportunity to make records more available to the people of Richland County, and is exploring other ways the court can better serve the community.
"I'm blessed to say that I love what I do every day," Patton said.
*The Supreme Court grants administrator is looking for application reviewers; judges, magistrates, clerks, court administrators, or court IT professionals who are not applying for the grant are needed to assist with reviewing grant applications. A one-hour training session is required in advance of the evaluation process. For more information,email the Grants Section by Friday, March 10, 2023.