2020 Vision
As Ohio judges look ahead in the new year, and toward a new decade, they report ambitious plans – build or renovate run-down courthouses, offer tech-driven solutions to the public, support mediation in a greater number of civil and eldercare disputes, and more.
The beginning of a new year often is filled with fresh plans. It's no different for Ohio's courts. As 2020 moves forward, judges are outlining steps to improve their operations and thinking about ways to tackle the latest social issues arising in their courts.
This year the Montgomery County Probate Court will wrap up a long-term initiative to implement e-filing. Judge Alice McCollum, who took her seat in 2003 as the court's sole judge and will leave in January 2021 because of judicial age limitations, launched the effort and will be proud to see it fully implemented.
"It's thousands of files, and we were running out of room. That was problematic," Judge McCollum said. "I couldn't see why we couldn't do e-filing. Most attorneys are accustomed to it at this point."
Today all but a few categories of their cases are housed online. The addition of civil commitments and guardianship cases this year will complete the project. Judge McCollum notes, though, that she and her team remain mindful of the many who represent themselves in probate court. Court staff will accept paper from those individuals who can't e-file and feed the information into the online system or have them use court computers designed for e-filing.
"
No felony cases will be filed in our municipal court any longer. The common pleas court will schedule and hold preliminary hearings and deal with all daily arraignments.
"
The full implementation of e-filing will align the probate court with only a handful of other state probate courts that accept the electronic submission of court documents, along with about 50 other courts and the Ohio Supreme Court, which began offering the option in 2015.
Retooling and Boosting Services with Technology
At the Akron Municipal Court, 2019 began with a cyberattack on the city's electronic infrastructure. Hackers attempted to plant a virus and possibly obtain a financial payoff to stop its spread. To undermine the attack, city officials had to shut down several services, including the city's email and 311 information line. At the municipal court, online searches of court records were hindered, and the court had to turn to old-school alternatives for courtroom technology and for credit card transactions.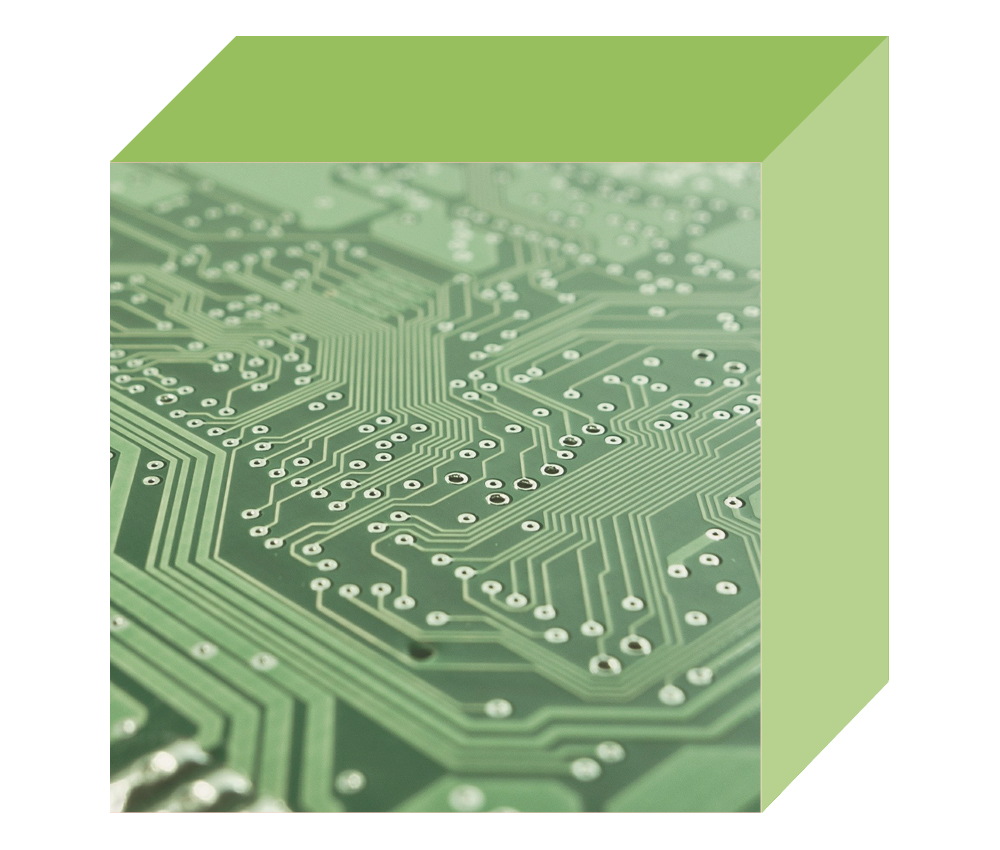 "It brought operations to a screeching halt, and exposed us," said Judge Niki Walker, who took the helm this month as the new administrative/presiding judge of the court, which has five other judges and four magistrates.
Staff from the National Center for State Courts visited to help the court identify its technological needs, and Judge Walker secured a $50,000 grant from the State Justice Institute for upgrades.
In addition to adapting the court's systems to build against future threats, Judge Walker said updating from its "green screen" computers of the 1980s will have the added advantage of improving access to justice for the public. With the improved technology, individuals will be able to pay fines online and make modifications or requests electronically – both lessening the need for individuals to physically visit the downtown courthouse.
As the court enhances security, Judge Walker notes, they plan to expand other tech-related resources that the public expects, such as Wi-Fi access in the building and public kiosks for visitors to easily look up cases and to identify and print needed forms.
Many Ohio trial courts have been leveraging technology to better serve the public and to be more efficient – Franklin County Municipal Court offers voluntary online mediation of civil disputes and the Hamilton County Domestic Relations Court uses a text-message notification system to call cases in the courthouse, among other efforts statewide.
The Delaware County Common Pleas Court also will experiment with more effective approaches to communicating with litigants and others involved in court cases. With the help of a $5,760 technology grant awarded this month by the Ohio Supreme Court, the court hopes to send text messages and email alerts to remind some parties and lawyers about upcoming hearings, said Judge David Gormley.
"We hope to bump up the rate at which we have people appearing," he said.
It's a promising endeavor. A pilot program in New York City showed notable declines in no-shows when text messages about court hearings were sent.
Resolving More Conflicts Outside Courtroom
Mediation is on the judges' minds, too. Judge Gormley explains that he and his colleagues at the common pleas court long have encouraged mediation as a method to resolve disputes in civil cases.
"But we've had no funding to offer the service to people," he notes.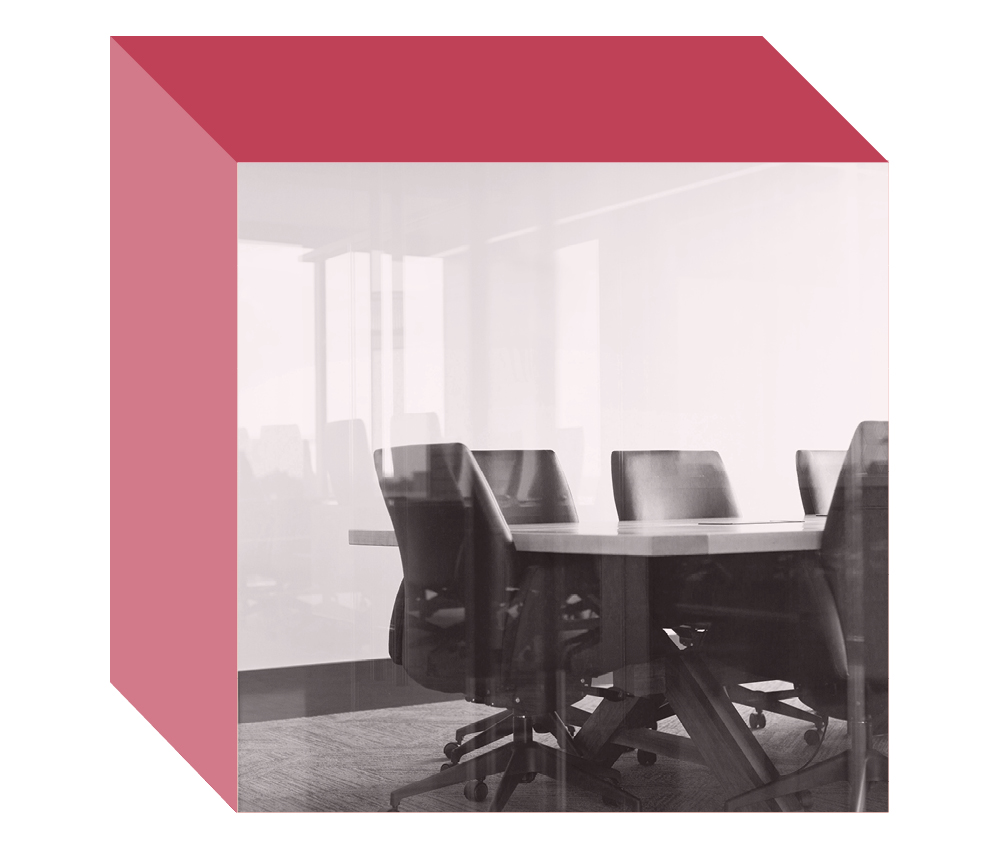 In 2020, the court's judges will explore the possibility of adding a small fee for civil cases to generate income to support mediation alternatives in appropriate cases.
Probate courts are drawing on dispute resolution to handle cases involving the care, safety, and well-being of elderly individuals. The Montgomery County Probate Court participated in a pilot project in 2015 on "eldercaring coordination," which employs mediation to try to resolve family disputes about the care of elderly adults. As the number of older adults in the United States escalates, Judge McCollum is turning more frequently to mediation.
"Mediation is playing a bigger role in our cases involving the elderly," she said.
She sees mediation as essential and beneficial to addressing growing eldercare issues in her court for 2020.
Improving Buildings, Considering New Sites
Also front and center are courthouse facilities. It's a high priority for Judge Brendan Sheehan, who started this month as the new administrative and presiding judge for the Cuyahoga County Common Pleas Court.
The 34-judge court resides in Cleveland's downtown Justice Center, which also is home to the Cleveland Municipal Court, the county prosecutor's office, and the county jail. Cleveland officials have been weighing whether to upgrade the Justice Center, which opened in 1976, or build a new one. The current 25-story facility, with 44 courtrooms and nine hearing rooms, has been described in local media as "dilapidated" and "antiquated."
"
We believe the atmosphere at the court has an effect on how people behave.
"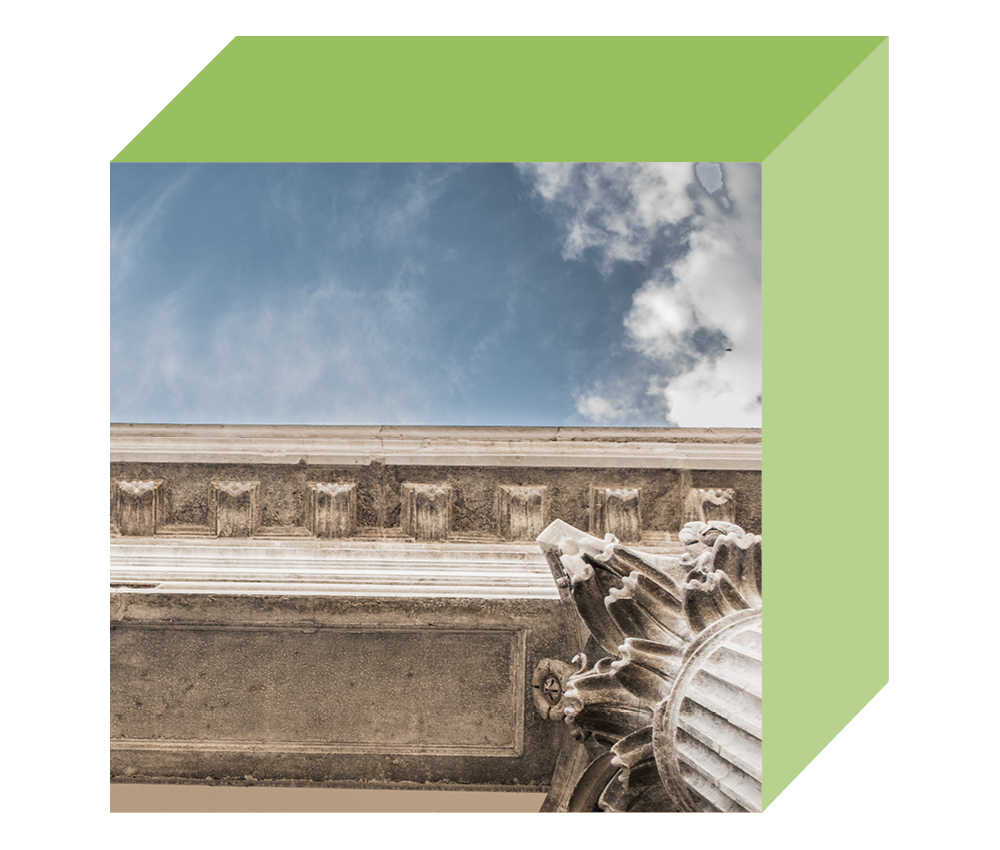 A set of new ideas for the center was released in November. Judge Sheehan believes decision-makers will settle on a direction in 2020. He is open to a variety of viewpoints and hopes to build consensus with the court's judges and the community.
"These are 100-year decisions," he said. "I want to make sure everyone is heard so we make the right decisions."
In Akron, Judge Walker said talk of a new building for the Akron Municipal Court began 15 to 20 years ago. Because of the expected move, the building hasn't been maintained or updated, she notes.
In the interim, Judge Walker said they plan this year to focus on "freshening up" the courthouse to make the building more presentable for the public. Painting and re-carpeting courtrooms, hallways, and jury rooms are on the list, as well as buying new chairs for jurors.
"We believe the atmosphere at the court has an effect on how people behave," she said.
Delving into Bail Reform
Last July, a statewide task force presented a report with nine recommendations to the Supreme Court on reforming the bail bond system. Judges Sheehan and Walker believe bail reform will permeate discussions within the judiciary this year.
Cuyahoga County Common Pleas Judge John Russo, the court's administrative judge for six years, served on the task force, which examined the current criminal rule on bail, compared Ohio's bail and pretrial systems with other states, and analyzed state and federal case law on the topic. Judge Sheehan will coordinate the follow through on any recommendations the Supreme Court approves.
"Along with implementing what the Supreme Court adopts, we're hoping we can do better," Judge Sheehan said. "We'll take the ideas back to the bench, and collaborate."
Judge Walker echoes interest in what happens with the report, and with reform generally. Summit County and Akron already have an ongoing project about screening individuals before trial to determine whether, and at what amount, to set bond. These pretrial screenings have been in place for felonies, but officials are considering implementation in misdemeanor cases, she said.
Taking on Initial Proceedings in Criminal Cases
In the criminal case realm, Judge Gormley notes that this year the Delaware County Common Pleas Court will start handling all aspects of felony cases. Municipal courts in Ohio can conduct certain hearings in criminal cases involving felonies, but the common pleas court will relieve the Delaware Municipal Court of that burden.
"
These are 100-year decisions. I want to make sure everyone is heard so we make the right decisions.
"
"No felony cases will be filed in our municipal court any longer," he said. "The common pleas court will schedule and hold preliminary hearings and deal with all daily arraignments."
Judge Gormley explains that the two-court process in many criminal cases is confusing for defendants. They'll hear that their case is dismissed in the municipal court and think it's over, but it's only being moved to the common pleas court, he said. Or, a public defender is appointed for a defendant in municipal court, but then a new one must be assigned for the common pleas court proceedings.
Fairfield and Licking counties have adopted this streamlined approach, Judge Gormley said. In talking with other counties, Delaware County officials found that law enforcement also prefers that criminal cases travel through only one court.
Addressing Evictions, Guardianships, and Other Pressing Concerns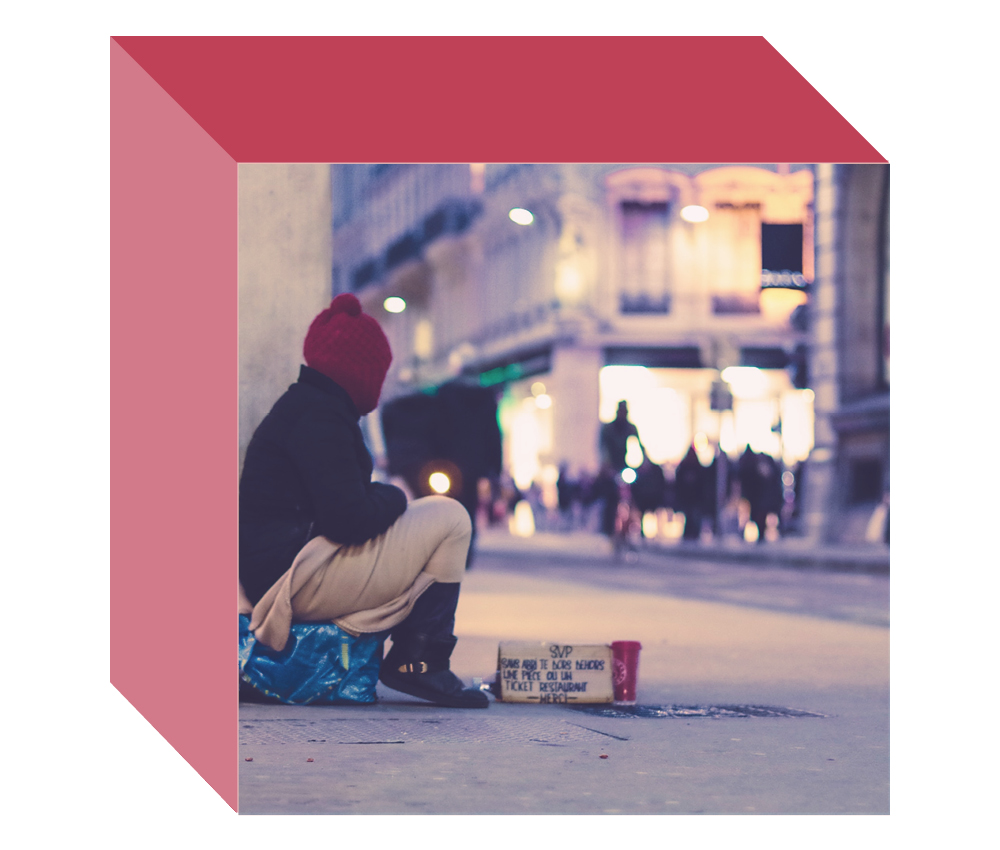 Issues that surface in society tend to find their way into the courts. Rising evictions and homelessness are two that Judge Walker mentions. In 2020, judges expect to grapple with those, as well as the increasing numbers of guardianships, civil stalking protection orders, and individuals representing themselves in court without lawyers.
As the count of cold days climbs through winter, Judge Walker said the number of criminal trespass cases do the same. It's primarily an outgrowth of the homelessness issue in Akron, she said. According to data reported to the U.S. Department of Housing and Urban Development, nearly 600 Ohioans are homeless each night in Summit County. Nationally it's more than a half-million individuals a day, made up of families, individual adults, youth, and veterans. Judge Walker notes there's a task force working on the issue in her area.
"I want a resource," she said. "I'm interested in partnering with our probation department to offer a resource to individuals for immediate shelter and for longer term stability in housing."
A related issue is evictions, which led to a partnership among the municipal court, Fair Housing Contact Service, Community Legal Aid, and the University of Akron School of Law. The groups hold a free monthly session for tenants to explain basic rights, and the court expects to adopt a new rule about sealing eviction cases early this year. If a tenant prevails in an eviction case or the landlord dismisses it, the tenant will be able to seal the court's record of the eviction, Judge Walker said.
Judge McCollum and the probate court staff in Dayton have experienced a need for more appointments of guardians for certain adults. While the opioid crisis is playing a part, other reasons fuel the growing gap. The judge explains that the court typically relies on family members, but fewer of them can serve as guardians because of a variety of substance abuse or other issues, or they're unwilling to commit to the responsibility.
She adds that the court, local hospitals, nursing homes, and the relevant county and city agencies want to hold a summit about guardianships this year. On the agenda would be prioritizing the caseload, identifying more guardians, and finding financial support.
Cuyahoga County court officials have noticed substantial increases in certain types of civil stalking protection orders and people representing themselves across all types of cases. In response, the common pleas court opened its Court Resource Center in October. Judge Sheehan said the center, which is open every weekday, will help the public with these needs for the coming year.
Judge Gormley rounds out the thoughts for 2020 on a personal note.
"I hope every year to be a better judge – by growing, learning, and getting better at the job," he said.
---
CREDITS:
Design: Ely Margolis
Web: Erika Lemke