Sound Foundations
The routes that lead to the legal profession aren't always predictable. These attorneys, judges, and justices discovered that the arts – especially music – offer scores of skills that resonate with the practice of law.
There's the musician who played with a city symphony for five years before pursuing a law degree. And the trombone player with a double major in music who played professional gigs while in law school. Plus the justice who found her way to the piano in her kindergarten classroom, striking the chord that led to a degree in music theory before she turned to the law.
These and other artistically talented lawyers and judges discovered their study of the arts was advantageous for succeeding in the law. Most of them didn't foresee becoming an attorney, but once they pursued law, they uncovered unexpected connections. Be it music, voice, theater, or other arts, they've noticed the ways the two fields work in harmony with each other.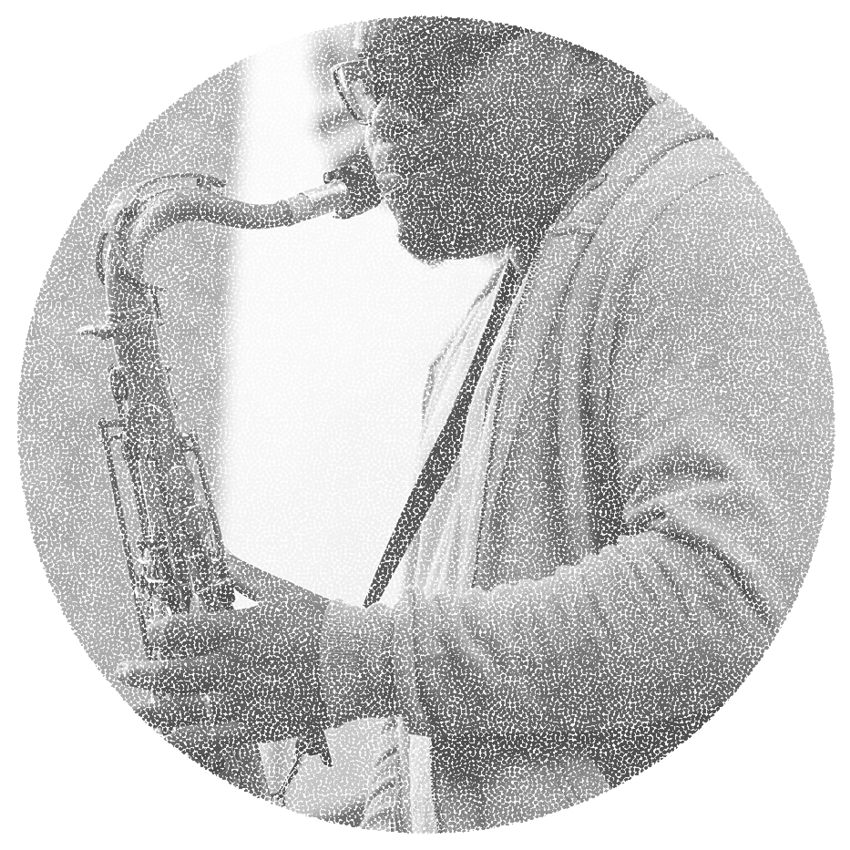 "There's a huge amount of behind-the-scenes work in music to do a relatively short performance. What people see is the tip of the iceberg. Law often has the same dynamic."
Preparation Vast Compared to 'Tip of Iceberg' Others See
Cleveland lawyer George Carr points to the "preparation mechanics" of music and the law. Carr started playing trombone professionally while in high school in central Ohio and earned his undergraduate degree in music with two majors – classical performance and jazz studies. He became disenchanted with finding the life he wanted through a music career and shifted to law after excelling on the law school entrance test.
But he kept performing, seeking out the music crowd at Cleveland State University while he was in law school. His priority was clear, though, when he turned down a nine-week tour with the road band founded by Tommy Dorsey, the legendary big-band trombonist and composer. The tour overlapped with Carr's law school finals. In his life as a litigator, Carr has found many parallels between his first love and his current profession, starting with preparation.
"There's a huge amount of behind-the-scenes work in music to do a relatively short performance," he said. "What people see is the tip of the iceberg."
"Law often has the same dynamic," he notes. "You meet with clients, develop legal theories, conduct interviews, gather affidavits. Then you file a complaint – the first public document likely seen about the case."
He mentions as an example that for a recent half-day trial in a civil case, he spent 18 months preparing.
Crafting Performance Similar to Orchestrating Arguments
Like preparing for a musical performance, Carr said in a case he will try out several different approaches and decide which is the best. The intensive analysis essential in practicing law is something musicians also must do when learning a piece, said Drew Campbell, a Boston native now living in Columbus.
"How do I hit this note? Play this passage? A musician looks into the historic context of a piece and thinks about why a phrase is turned this way or that. And how it should sound," Campbell said.
While working toward his music degree, Campbell, who began playing upright bass in seventh grade, studied with the principal bassist for the Boston Symphony Orchestra and at one point worked with the celebrated conductor and composer Leonard Bernstein. Post-graduation, Campbell took a spot with a symphony in southern Mexico, then joined the Columbus Symphony, where he played for five years.
"How good does the piece have to be? Well, it has to be perfect," he explains. "You set a standard, and you have to meet it every day in practice and repeat it in multiple performances. For the performance, the challenge is, what do I want to say, and how do I say it?"
Not unlike an oral argument or a presentation, he reasons.
"How do I introduce an argument? When do I stop, breathe, and emphasize points? There's a cadence to it that invites listeners in," he said.
Ohio Supreme Court Justice Melody Stewart echoes these points, but from the other side of the bench.
"I listen, I'm always listening" Justice Stewart said. "If the argument is flowing well, I don't have a lot to say. But the minute something is said that disrupts the flow, all my senses are alerted."
Studying music fine-tuned that attention. In kindergarten, Justice Stewart's teacher in her Cleveland school played piano every morning for the children, teaching them songs. Justice Stewart was fascinated, so much so that during recess she would wander to the piano and try to play the song her teacher played. Formal piano lessons began at age 8, building toward her acceptance into the University of Cincinnati's esteemed College-Conservatory of Music, where she earned a bachelor's degree in music theory with a concentration in composition and piano.
"I found that skills in orchestration, score reading, and analysis of types of music helped with the nuances and details of studying law."
'The Cadence Has To Be Right'
Along with enhancing her ability to evaluate legal arguments, Justice Stewart said her music background guides her when writing opinions.
"A sentence, a phrase, or a paragraph can be technically correct, but it has to sound right to me. The cadence has to be right," she remarks. "I want to not only relay the plain meaning of the text, but I want the reader to hear what I'm saying, or we're saying, in the way we want it heard – and, to the extent possible, with the reflections and intonation and the sentiment that's behind it."
"There also are times you want a flare to convey more than the simple meaning of the sentence or the law that is the outcome of the case," she said.
Judge David Hejmanowski of the Delaware County Juvenile and Probate Court, who plays piano and composes music, adds: "Music, especially composition, is very methodical. It takes patience. You have to work though problems, and you have to get your thoughts on paper."
The judge sees the similarity to writing court opinions.
"As a judge, I'm also translating ideas onto paper," Judge Hejmanowski said. "I'm doing it in a way so other people respond the same, and other people will understand the concepts."
Although driven to be a lawyer since grade school, he also took private piano lessons throughout his childhood and into college. For a final in one of his undergraduate music classes, he had to compose a piece of music and perform it with classmates. More recently, he composed a type of music called a fanfare for the Central Ohio Symphony.
"For those who are musically inclined, or even just enjoy music, those skills can carry into the practice of law," Judge Hejmanowski said.
Specific Skills Facilitate Understanding of Law
While music majors may not dominate the undergraduate degrees of those entering law school, an American Bar Association article last month indicated that hundreds of applicants with music majors apply to law school each year. The article's topic? An Ohio law student with a music background who performed in an opera written by a Cincinnati lawyer.
For Justice Stewart, the unexpected realization that her deep music skills actually were an asset, rather than a detriment, to becoming a lawyer happened in law school.
"I thought I would get my clock cleaned in law school," she explains. "But once I was there – and let go of the intimidation I felt – I found that skills in orchestration, score reading, and analysis of types of music helped with the nuances and details of studying law. It helped me with issue spotting, organization, and, especially in legal writing, understanding that there is a flow to an effective argument."
She discovered she could see the big picture as well as focus in on small details, and understand several things at the same time.
"It was like reading a score with, say, eight to 20 instruments: Within that frame, you read lines that are single notes, some that are chords. Certain instruments are in treble clef, others in bass or alto clef, some in percussion notation. For a score-reading exam, you'd have to read all the lines at one time and play them on the piano," she said. "Those skills helped me make connections between different law courses and to build upon my knowledge."
Creativity and Improvisation Enhance Artistic and Legal Endeavors
Understanding those connections becomes a tool for constructing creative solutions to legal problems.
"In the law you have to take matters as they are, or the law that you have, which may not be exactly on point to the matter before you," said Justice Stewart. "And you pull from various sources to create an argument or a proposition that you want the court you're before to adopt. Sometimes that requires thinking outside the traditional way of thinking."
Carr said music requires being fluent in your instrument – comfortable, familiar, and well-polished – and that expertise allows you to improvise.
"You're building a vocabulary to have at your fingertips," he said. "It's similar to cross-examining a witness. If they say this, then you go to this. If they say that, then you go that way."
The broad and unusual background that a musician or artist brings to the practice of law also has other benefits.
"As a generalist and an abstract thinker, I'm the one my colleagues come to when they need an unorthodox solution" Carr said.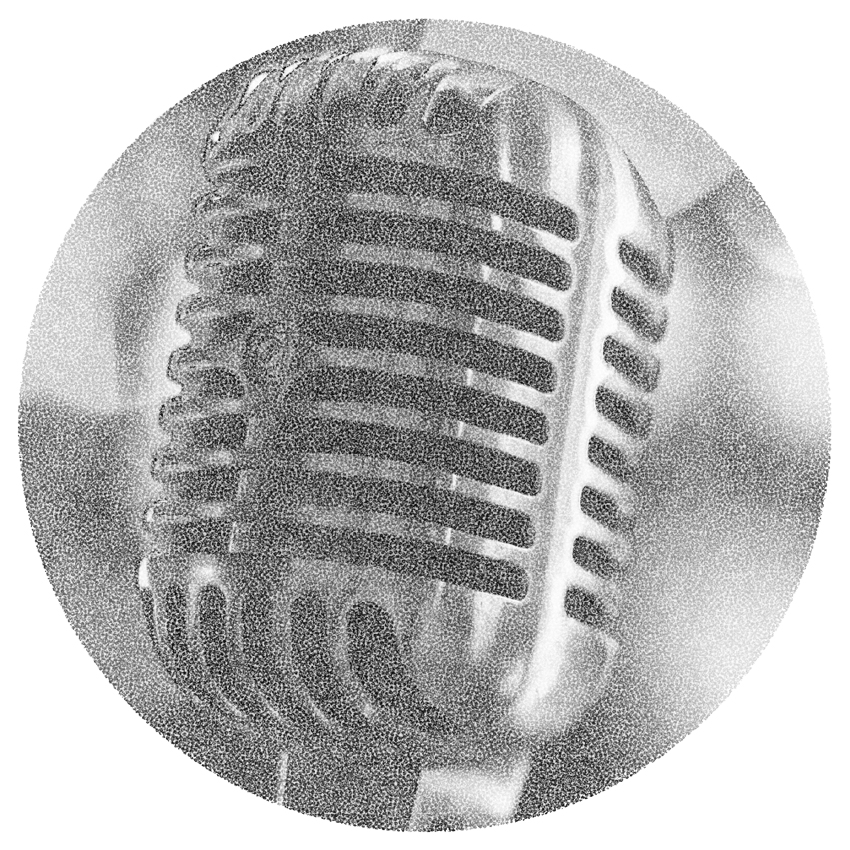 "Studying music, you learn to deal with the dissonance, even enjoy it, and understand its purpose. It makes for better law if you consider all the dissonance."
Dissents and Dissonance Are Desirable
There's also a place in the arts and the law for differing perspectives. Christina Madriguera, a lawyer in Justice Stewart's chambers, said a lack of harmony can be as important as harmony. Madriguera, who has a degree in voice performance and whose father is a classical guitarist, sees value in discord.
"Music is not always consonant," she said. "Studying music, you learn to deal with the dissonance, even enjoy it, and understand its purpose."
"It makes for better law if you consider all the dissonance," she adds. "It makes your arguments stronger."
Disagreement isn't about being destructive, though. Participating in an orchestra taught Campbell about handling competition and treasuring teamwork – both of which offered important lessons for practicing law.
"To succeed in music, competition can't be a negative," he said. "But you don't want to engage in bad behavior. And you have to learn not to be intimidated by bad actors."
"There are different cultures in law firms. But I find teamwork is critical – people who have your back, who are up when you're down, and who will pick you up – and you do the same for them," he said. "Then everything is more fun and achievable."
Law Becomes Subject of Art
Once in a while, Judge Hejmanowski said, the law and the arts directly intertwine. It happened in law school, when his contracts professor, a Gilbert and Sullivan fan, enlisted students to perform the musical "Trial by Jury." Judge Hejmanowski was "the" pit orchestra for the show.
"I wouldn't restrict the overlap of these skills that carry into the practice of law just to music either," he said. (See sidebar.)
The judge dabbles in community theater – such as a 2015 production of the musical "1776," which raised money for the Delaware County Bar Foundation. He played Thomas Jefferson opposite actor, singer, and lawyer Kate Munger – a former prosecutor, now an Ohio Supreme Court employee – who took on the role of Martha Jefferson.
Music as Respite from Legal Responsibilities
At the end of the day – literally – Judge Hejmanowski also finds an escape from law in his artistic field.
"My work is serious and emotional," he said. "Sometimes I come home and first play the piano for 20 minutes. Music is a nice way to separate yourself from work."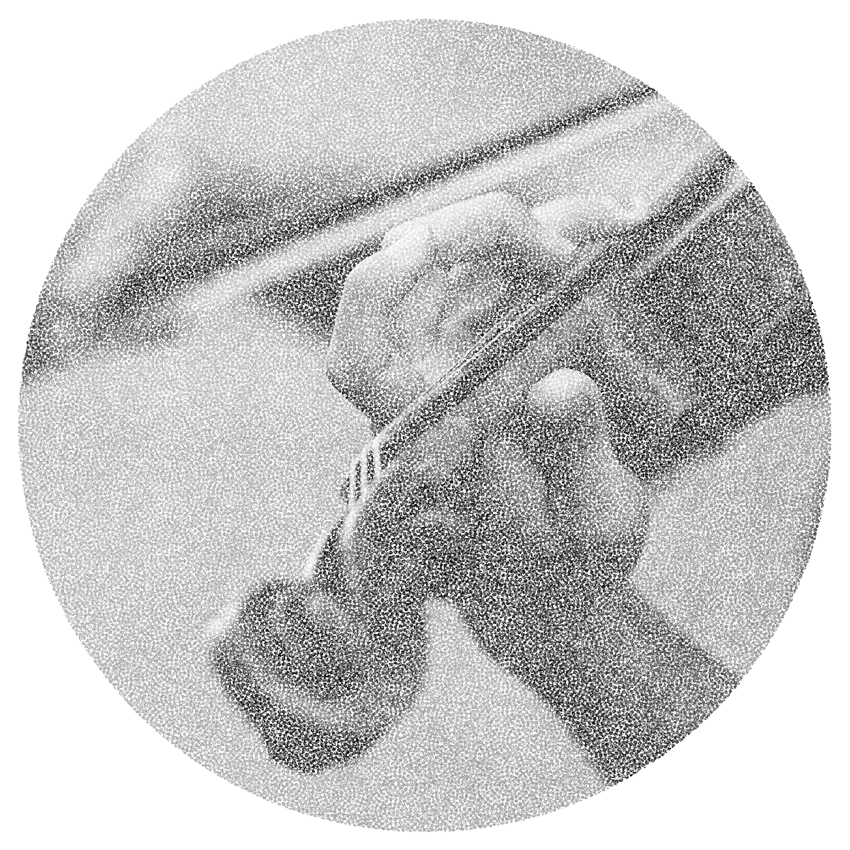 "Teamwork is critical – people who have your back, who are up when you're down, and who will pick you up and you do the same for them."
Justice Stewart said in law school she would study, then turn to the piano.
"Music helped keep me sane," she said. "Playing the piano after hours of classes and studying would help to purge a lot of the day from my mind and reboot."
Her Supreme Court colleague Justice Michael Donnelly, who plays guitar in a Cleveland cover band, agrees.
"The legal profession has a tendency to cause a lot of stress," said Justice Donnelly, who began playing guitar in high school and took formal lessons at the School of Rock. "Playing in a band gives me a break from the intense thinking I do as a judge and lawyer."
Fields Foster Positive Underlying Principles
Madriguera, who has sung a lot of sacred choral music, describes underlying core messages that reverberate for her across music and the law.
"They share notions of service and mercy, and the equality of everyone," she said.
In both professions, Justice Donnelly adds, the more you put into it, the more you get out of it.
"To be good at either requires vigilance and practice," he said.
Justice Stewart notes she never aspired to any of her degrees, besides music, or her careers, which have included healthcare management, music education, assistant dean, professor, judge, and now justice.
"But I think, when you find something interesting, you do it and do it to the best of your ability," she said. "And if you're fortunate, other opportunities are presented to you."
While the roads may have been long and winding, these members of the legal profession have achieved noteworthy success. Campbell said the varied paths also reflect a philosophy that he tells his children: "Never set limits on yourself."
---
CREDITS:
Design: Ely Margolis
Web: Erika Lemke