Morrow County Resident Appointed Chair of Supreme Court Committee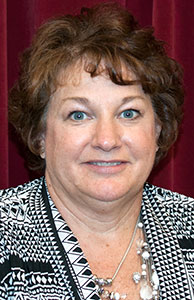 Sharon Hickson, chair of the Advisory Committee on the Judicial Family Network.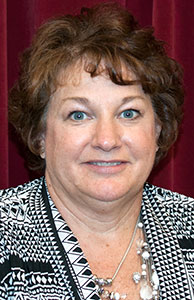 Sharon Hickson, chair of the Advisory Committee on the Judicial Family Network.
Morrow County resident Sharon Hickson will lead the Advisory Committee on the Judicial Family Network as chair for 2013-14, the Ohio Supreme Court announced today. She replaces Sue Strausbaugh whose one-year term as chair has ended.
With more than 700 judges at all levels of the judiciary in Ohio, the 18-member advisory committee identifies the needs and concerns of judicial families and offers them educational opportunities and a supportive network.
Mrs. Hickson, the wife of Morrow County Common Pleas Court Judge Robert C. Hickson Jr., is serving her second term on the advisory committee after her appointment in 2008. The Hicksons have been married for 26 years and are the parents of triplet children.
Sharon received her bachelor of education degree from Ashland University and worked in human resources with Bank One and the Morrow County Hospital. She has also been active in United Way, Heart Association, the family's church, and other county service organizations.
Judge Hickson began serving on the common pleas bench in 2007 after 25 years of private practice in Morrow County. He received degrees from Ohio Wesleyan and the University of Miami School of Law and is licensed to practice in Ohio, Florida, and the District of Columbia. In addition to serving all divisions of the common pleas bench (general, domestic relations, juvenile, and probate), Judge Hickson also received a Supreme Court appointment to the statewide Advisory Committee on Courthouse Security and has served on the Joint Committee to Study Court Costs and Filing Fees, as well as the Ohio Judicial Conference Court Administration Committee.
Mrs. Hickson said she looks forward to her service on the advisory committee and to assisting the families of recently elected and appointed judges acclimate to judicial life.
"Because a record high number of appointments to the bench across the state were made in 2013, the importance of the advisory committee has only grown," Mrs. Hickson said. "But I remain optimistic about this new challenge before me and the group's proven benefits to judicial families."