Lake County Probate Judge Dies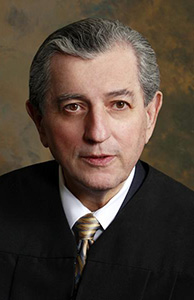 Lake County Probate Court Judge Ted Klammer.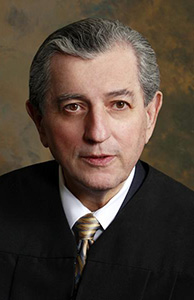 Lake County Probate Court Judge Ted Klammer.
A decade after he first took the bench, Lake County Probate Court Judge Ted Klammer died today.
Judge Klammer began his judgeship on February 9, 2003, after winning a three-person race for the job in the November 2002 election. He was re-elected to a second six-year term in 2008. Sadly for probate court staff, this is the second time a judge has died in recent years before the completion of his term. Judge Frederick Skok, who chose not to run again in 2002 and whom Judge Klammer replaced, died on January 10, 2003.
Ohio Supreme Court Chief Justice Maureen O'Connor assigned retired Stark County Probate Court Judge R.R. Denny Clunk for a three-month assignment in the probate court. In addition, the sitting judges of the Lake County Common Pleas Court will also cover the probate court docket.
After earning his law degree from Cleveland State University's Cleveland-Marshall College of Law in 1970, Judge Klammer practiced law for 32 years in federal and state courts, according to his biography on the probate court's website. Previous to serving on the court, Judge Klammer was an acting municipal court judge, assistant county prosecutor, township solicitor, city law director, and special counsel.
Calling hours will be from 2 to 8 p.m. on Sunday at Brunner Sanden Deitrick Funeral Home & Cremation Center, 8466 Mentor Ave., Mentor Ohio 44060.
Mass will be Monday at 11 a.m. at St. Mary of the Assumption Church, 8560 Mentor Avenue, Mentor, Ohio 44060.