Judge Russo Selected as Cuyahoga County Common Pleas Court Administrative Judge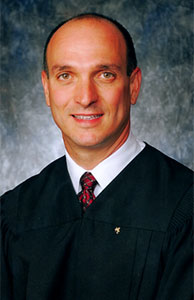 Cuyahoga County Common Pleas Judge John Russo.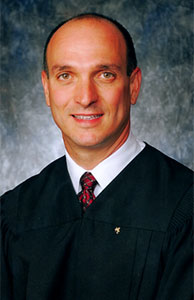 Cuyahoga County Common Pleas Judge John Russo.
Cuyahoga County Common Pleas Judge John Russo was recently chosen by his peers as the court's next administrative judge. His term begins January 1, 2014. The administrative judge is responsible for appointing committees, presiding over the docket of the court's general division, and speaking about court policy.
Judge Russo has served on the Cuyahoga Common Pleas Court since January 2005.  Prior to serving on the bench, he was in private practice as a civil and criminal litigator for 12 years.
"I am excited about leading the court forward in a collaborative approach with those involved in the justice system," Judge Russo said. "I want the opportunity to have a positive working relationship with all the work force that makes up the general division of the court of common pleas."
Judge Russo currently serves as co-chairperson for the Ohio Judicial Conference Court Administration Committee and is on the Judicial Advisory Committee. He also serves on the Joint Task Force to Review the Administration of Ohio's Death Penalty and on the Board of Commissioners of the Clients Security Fund of Ohio.
Current presiding Judge Nancy A. Fuerst will continue her administrative duties until Judge Russo takes over. She served four terms as the court's administrative judge.
"It has been my distinct pleasure to serve as administrative judge for the court these past four years with the broad support of my colleagues in the court and fellow administrative judges. Together, we have made significant improvements in our court. I warmly congratulate Judge Russo and offer him my full support as he brings fresh ideas and energy to build upon the progress we've made," Judge Fuerst said.