Ohio House Considers Creating Domestic Relations Division in Delaware County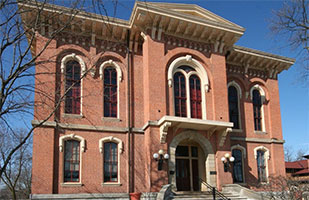 Ohio House of Representatives members will consider adding a judge to the Delaware County Common Pleas Court. (Bwsmith84 at en.wikipedia)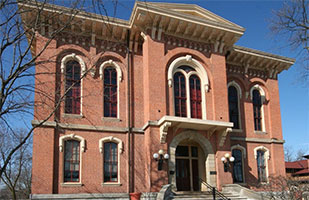 Ohio House of Representatives members will consider adding a judge to the Delaware County Common Pleas Court. (Bwsmith84 at en.wikipedia)
Ohio House of Representatives members Margaret Ann Ruhl and Andy Brenner want Delaware County Court of Common Pleas to have a domestic relations division and a new judge to serve that division.
The two created House Bill 595 and introduced it yesterday in the House. It proposes that a new Delaware County Domestic Relations judge should be elected in 2016 and take office on January 1, 2017.
Earlier this year, Ohio Supreme Court staff issued a report following a review of Delaware County's case docket at the request of judges Everett Krueger, Duncan Whitney, and Kenneth Spicer. The review by the Supreme Court's Case Management Section examined the Delaware County Court of Common Pleas' caseflow management and operations.
The report supported the creation of a standalone domestic relations division with one judge to help with the court's overall caseload efficiency.
The new judge would hear  all divorce and dissolution proceedings as well as cases involving questions of paternity, custody, visitation, child support, and the allocation of parental rights and responsibilities of child care regardless of whether those matters arise in post-decree proceedings or involve children born between unmarried persons.
There are currently two judges serving Delaware County's general division, and one judge serving the probate/juvenile division. The common pleas court in Delaware County last added a judge in 1995. 
The bill has not yet been assigned to a committee.