Governor Appoints Fischer to Warren County Judgeship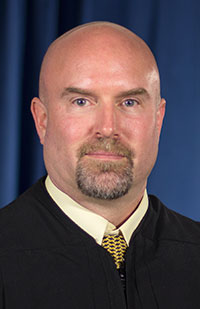 Robert S. Fischer.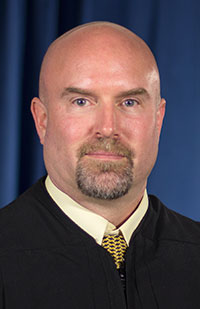 Robert S. Fischer.
Maineville attorney Robert S. Fischer will join the Warren County Court bench next week after his appointment Wednesday by Gov. John R. Kasich. He will replace Judge Joseph Kirby, who is moving to the common pleas court's probate and juvenile division.
Fischer's appointment is effective April 4. He must win in November's general election to retain the seat for the remainder of the unexpired term, which ends December 31, 2018.
Fischer received his bachelor's degree from Frostburg State University in Maryland, and his law degree from Emory University School of Law. He was admitted to the practice of law in Ohio on November 8, 1999.
Fischer is currently a trial attorney at Sams, Fischer, Packard & Schuessler, LLC, where he has handled serious felony cases, domestic relations cases, and child custody cases. Previously he served as a trial attorney for Kirby & Roberts, LLC in LaGrange, Georgia and as assistant prosecutor in the Mason Municipal Court
He has been named one of Cincy Magazine's "Leading Lawyers" in criminal law for 2011 through 2014, and has served in several other roles, including as a member of the board of directors for the Warren County Abuse and Rape Crisis Shelter, president of the Kiwanis Club of Mason, and president of the Union Centre Boulevard Merchant's Association.  Fischer teaches criminal defense at Miami's University's Hamilton campus.