Kettering Municipal Court Judge Moore Dies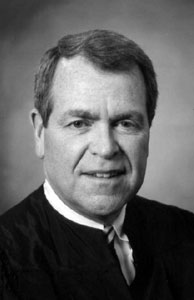 Kettering Municipal Court Judge Robert L. Moore.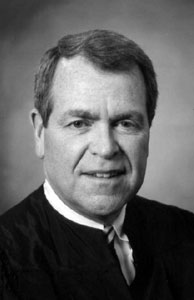 Kettering Municipal Court Judge Robert L. Moore.
Kettering Municipal Court Judge Robert L. Moore, 68, who served as an official in the courtroom and on the gridiron, died February 1.
Elected to his first six-year term in 1995, Judge Moore also served as an NFL official (as a back judge) for 13 years. According to a news brief in the November 13, 1995 edition of the Dayton Daily News, Moore had a good feeling about his race for judge 18 years ago when he stepped into the voting booth.
As he arrived to vote, he signed in and was handed ballot No. 36. He considered that to be a promising sign because he wore the same jersey number as an NFL official.
Judge Moore also officiated baseball and basketball games in the Dayton area. A 1963 Chaminade High School graduate, Judge Moore was inducted as a distinguished alumnus of the school in 2011 for his professional achievement and community involvement.
He received his undergraduate degree from the University of Dayton and his law degree from the Ohio Northern University Claude W. Pettit College of Law. He was admitted to the practice of law in Ohio on November 4, 1972.
Judge Moore was re-elected in November to his fourth term on the bench.
Visitation will be held from 5 to 8 p.m. Friday, February 7 at St. Charles Borromeo Church, 4500 Ackerman Boulevard, Kettering, Ohio 45429. Mass of Christian Burial will be held at 10:30 a.m. on Saturday, February 8 at St. Charles with Father Gerald Haemmerle officiating. The Moore family asks that in lieu of flowers memorial contributions may be made to support the Prostate Cancer Foundation. The Tobias Funeral Home – Far Hills Chapel is handing arrangements.