Judge Moore Substitutes for Recused Justice on Ohio Supreme Court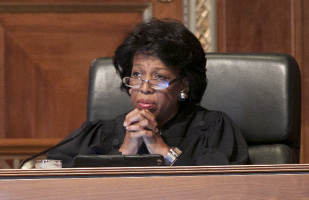 Ninth District Court of Appeals Judge Carla D. Moore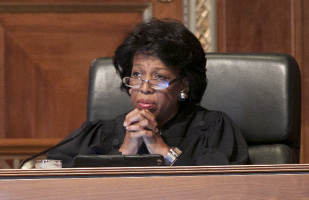 Ninth District Court of Appeals Judge Carla D. Moore
Ninth District Court of Appeals Judge Carla D. Moore served as a visiting judge on the Ohio Supreme Court today and heard oral arguments in case concerning DNA post-conviction testing for a capital defendant.
Judge Moore, who also serves as the Ninth District's administrative judge, substituted for Justice William M. O'Neill, who recused himself from State v. Noling (Case No. 2014-1377). The case involves the constitutionality of a state statute governing to which court a capital defendant must appeal his denial of post-conviction DNA testing.
She joined Chief Justice Maureen O'Connor and Justices Paul E. Pfeifer, Terrence O'Donnell, Judith Ann Lanzinger, Sharon L. Kennedy, and Judith L. French in hearing the third of three cases on the docket.
Judge Moore last served as a visiting judge on the Supreme Court in 2011. According to the Ohio Constitution, in the event of a recusal by a justice, the chief justice can select any of the 69 sitting Ohio appellate court judges to sit temporarily on the Court.
"It's always a privilege to sit by assignment on the high court," she said.
Judge Moore has been elected twice to the Ninth District bench, in 2004 and 2010. Previously she was a judge on the Akron Municipal Court for 15 years. She received her law degree from The Ohio State University College of Law. She was admitted to the practice of law in Ohio in 1977.
The Ninth District serves Lorain, Medina, Summit, and Wayne counties, and hears cases from county, municipal and common pleas courts as well as original actions in habeas corpus, mandamus, prohibition, procedendo and quo warranto.