Juvenile Court Judge Elected President-Elect of National Organization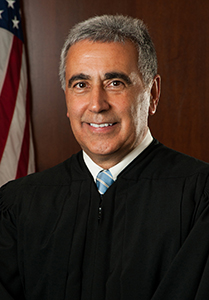 Montgomery County Juvenile Judge Anthony Capizzi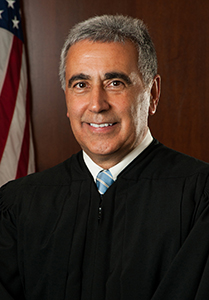 Montgomery County Juvenile Judge Anthony Capizzi
Montgomery County Juvenile Court Judge Anthony Capizzi will serve as president-elect of the National Council of Juvenile and Family Court Judges for 2016-17 after his election last week by the NCJFCJ Board of Directors. He is in line to become president next July.
In addition to serving as an officer, Judge Capizzi also sits on multiple committees. The NCJFCJ membership approved the slate of officers at its business meeting Tuesday during the group's annual meeting.
The NCJFCJ seeks to improve the family court system and court practices and to raise awareness of the core issues that touch the lives of the nation's children and families. Juvenile justice issues such as child trauma, implicit bias, and shackling reform and family law issues such as domestic/family violence, child custody, and family relationships effected by divorce and/or non-married families all encompass the work of the NCJFCJ.
Ohio's NCJFCJ connections run deep: The first NCJFCJ president was from Ohio and three of the first four. In fact, there have been 10 NCJFCJ presidents from Ohio. Judge Capizzi will be the 11th. The NCJFCJ membership also Tuesday approved Lucas County Juvenile Court Judge Denise Navarre Cubbon to serve a second term on the board.
Before his initial election to the juvenile court in 2004, Judge Capizzi served as an acting judge on the Dayton Municipal Court and in private practice for 25 years with a focus on juvenile and family law issues. He works with the Ohio Supreme Court in several capacities: on the Advisory Committee on Children and Families and its Juvenile Justice subcommittee, on the Advisory Committee on Case Management, as an Ohio Judicial College instructor, and as a Judicial College trustee.
Judge Capizzi noted that he will be sworn in as NCJFCJ president at the 80th annual conference in Washington, D.C. on July 18, 2017. He said he will be inviting and encouraging Ohio juvenile and family court judges to attend.