Former Ohio Supreme Court Justice Dowd Dies at 87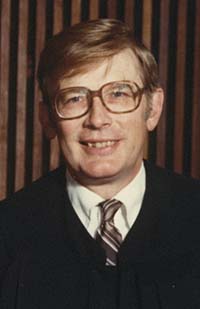 Former Ohio Supreme Court Justice David D. Dowd Jr.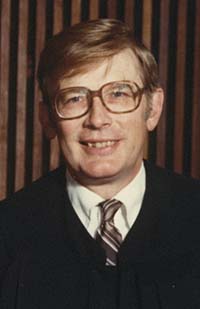 Former Ohio Supreme Court Justice David D. Dowd Jr.
Former Justice David D. Dowd Jr., who briefly served on the Ohio Supreme Court in the early 1980s, died today at the age of 87.
Dowd served for five months after his appointment by Gov. James Rhodes to replace Justice Thomas M. Herbert, who had resigned. According to his official court biography, Dowd lost the 1980 general election to Clifford F. Brown to serve a full six-year term on the Court. It was a close vote: Dowd lost by 35,594 votes out of more than 3 million cast.
After completing his term on the Court on Jan. 1, 1981, Dowd returned to private practice until his appointment by President Ronald Reagan to the U.S. District Court for the Northern District of Ohio in 1982. He served on the federal bench for 32 years.
Born Jan. 31, 1929, Dowd held a bachelor's degree from the College of Wooster and a law degree from the University of Michigan Law School. He was no stranger to public office, having served as a Fifth District Court of Appeals judge, Stark County prosecutor, and Massillon City Councilman. He and his wife Joyce raised four children: Cindy, David, Doug, and Mark.
Memorial arrangements are pending.