New Ohio Government Class Video Includes Justice French's Insights into Ohio Constitution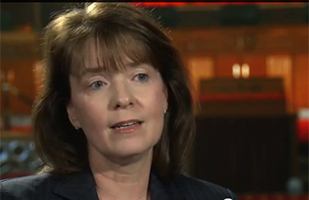 Ohio Supreme Court Justice Judith L. French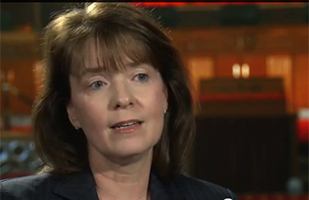 Ohio Supreme Court Justice Judith L. French
As the daughter of a schoolteacher, Ohio Supreme Court Justice Judith L. French's commitment to civic education in Ohio entails traveling to as many high schools as she can to speak with government students.
Now her insights into Ohio's Constitution can be viewed via video. Justice French is one of several state officeholders who participated in a series of free videos produced by the Ohio Attorney General's Office for use by Ohio government classes.
In two separate segments in the nearly 8-minute Ohio Constitution video, Justice French speaks of the significant changes the revision of the 1851 Ohio Constitution had on the state judiciary. She also describes the similarities and differences between the U.S. and Ohio Constitutions.
"I think the best way to really think about the interaction between the Ohio Constitution and the United States Constitution is to think of the United States Constitution as the floor," Justice French says at about the 7-minute mark in the video. "Those provisions in the United States Constitution give us our basic rights and privileges as U.S. citizens. Now, a state can go above the rights and privileges that are provided in the United States Constitution, but we can't go below."
The five videos were unveiled on Sept. 27 and posted on YouTube