Memorial Service Scheduled for Former Justice Duncan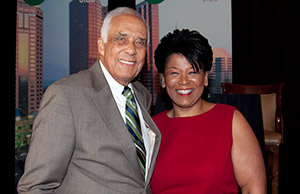 The late Justice Robert M. Duncan and Justice Yvette McGee Brown.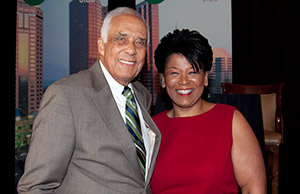 The late Justice Robert M. Duncan and Justice Yvette McGee Brown.
This Friday Ohio will pay tribute to the life and legacy of former Ohio Supreme Court Justice Robert M. Duncan in a memorial service on the Ohio State University campus.
Justice Duncan was a pioneering Ohio jurist who decided the Columbus schools' historic desegregation case, served on the federal bench, and was a top administrator at Ohio State. He died last week at age 85.
The Fawcett Center, 2400 Olentangy River Road, Columbus, Ohio 43210, will host the service at 2 p.m. with a reception to follow. There are no separate visiting hours.
Justice Duncan was a jurist of many firsts: the first African American on the Ohio Supreme Court, first African American elected to judicial office in Franklin County, the first to win a seat in a statewide Ohio election, the first to serve on the U.S. Court of Military Appeals, and the first to be appointed to the federal bench in Ohio.
Justice Yvette McGee Brown will serve as mistress of ceremonies. Justice McGee Brown has often cited Justice Duncan as an inspiration to her and countless others. "I knew the day I met him that I wanted him for a mentor, but I never imagined I would be blessed enough to have him for a friend," McGee Brown said earlier this year.  His demeanor that day toward me was life-changing, because when I later became a judge, I decided I was going to be the kind of judge Judge Duncan was."
Justice McGee Brown is the first African American woman to serve on the Ohio Supreme Court
Born in Urbana, Ohio on August 24, 1927, Duncan received his bachelor's degree from Ohio State University in 1948. He earned his law degree in 1952.