Federal Courts Join State Counterparts in Issuing Jury Instructions on Social Media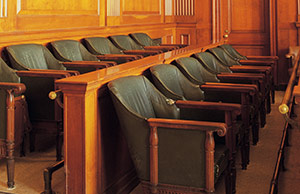 Courts in Ohio and around the U.S. are working to make sure social media use by jurors doesn't compromise proceedings.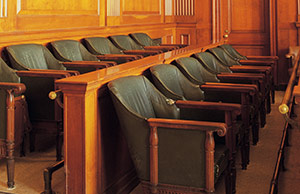 Courts in Ohio and around the U.S. are working to make sure social media use by jurors doesn't compromise proceedings.
As courts in Ohio continue to guard against the use of social media by jurors compromising trial proceedings, a federal Judicial Conference Committee has updated the model set of jury instructions federal judges use to deter jurors from using social media to research or communicate about cases on which they serve.
A recent national study reported that more than half (60 percent, up 4.5 percent from 2010) of state court judges report using routine juror instructions that include some component about digital media use during trial.
The new federal guidelines provide detailed explanations of the consequences of social media use during a trial, along with recommendations for repeated reminders of the ban on social media usage.
The update comes in response to a national survey of federal trial judges by the Federal Judicial Center at the request of the Conference Committee on Court Administration and Case Management (CACM).
"The overwhelming majority of judges take steps to warn jurors not to use social media during trial, but the judges surveyed said additional steps should be taken," said Judge Julie A. Robinson, CACM Committee chair. "The judges recommended that jurors frequently be reminded about the prohibition on social media before the trial, at the close of a case, at the end of each day before jurors return home, and other times, as appropriate. Jurors should be told why refraining from use of social media promotes a fair trial. Finally, jurors should know the consequences of violations during trial, such as mistrial and wasted time. Those recommendations are now part of the guidelines."
The FJC study also found that when juror use of social media was detected, it was most often through the report of a fellow juror. So the updated instructions to jurors by the presiding judge now pointedly note, "You can only discuss the case in the jury room with your fellow jurors during deliberations. I expect you will inform me as soon as you become aware of another juror's violation of these instructions."
In Ohio, since 2010, model jury instructions from Ohio State Bar Association Jury Instructions Committee and the Ohio Jury Instruction Committee of the Ohio Judicial Conference have contained admonitions on social media use by jurors. The Ohio Judicial Conference model instructions state in part: "Do not discuss this case among yourselves or with anyone else. This includes family, friends, and the media. You must not post anything about this case on the internet or on any electronic device including cell phones. This would include blogs and social networking sites such as MySpace, Facebook, Twitter, and others."
The University of Illinois Law Review recently published an article titled, "The Real Social Network: How Jurors' Use of Social Media and Smart Phones Affects the Defendant's Rights" that argues that jurors who violate the court's instructions on social media and smart phone usage should be punished beyond mere dismissal from the case.