Reporting Requirements for Mentally Ill Offenders Focus of New Bill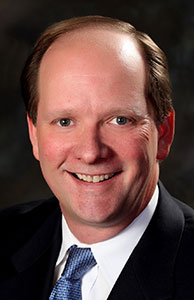 Ohio Senate President Pro Tempore Chris Widener.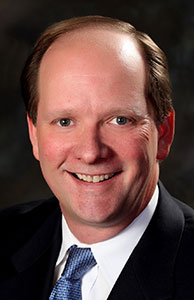 Ohio Senate President Pro Tempore Chris Widener.
A bill introduced in the Ohio Senate last week would require judges to report to law enforcement when they sentence a violent offender to mental-health treatment instead of incarceration, or if they approve a conditional release for an individual found incompetent to stand trial or not guilty by reason of insanity.
Sponsored by President Pro Tempore Chris Widener and Sen. Bill Beagle, the idea for Senate Bill 7 resulted from the death of Clark County Sheriff's Deputy Suzanne Hopper on January 1, 2011. She was shot and killed after responding to a call about gunfire at a trailer park in Enon. Michael Ferryman was also killed in the incident. After a previous similar standoff with authorities 10 years earlier, he was found not guilty by reason of insanity, committed to a mental health facility, and conditionally released.
During several interested-party meetings before the introduction of the bill, Fairfield Municipal Court Judge Joyce A. Campbell worked with Sen. Widener to share the judiciary's perspective.
Judge Campbell, who serves as co-chair of the Ohio Judicial Conference's Criminal Law and Procedure Committee, will lead a discussion about the bill on Friday with fellow committee members.
"While the judges understand and applaud his efforts to protect both law enforcement officers and the public, we have expressed our concern that in its current form the bill imposes unrealistic and unfunded reporting requirements on the courts and law enforcement" Judge Campbell said. "As a judge that has presided over a mental health docket since 2001, I do not believe this bill will achieve the desired goal."
The bill has been referred to the Criminal Justice Committee.